'Talent was there but maybe shortcomings too'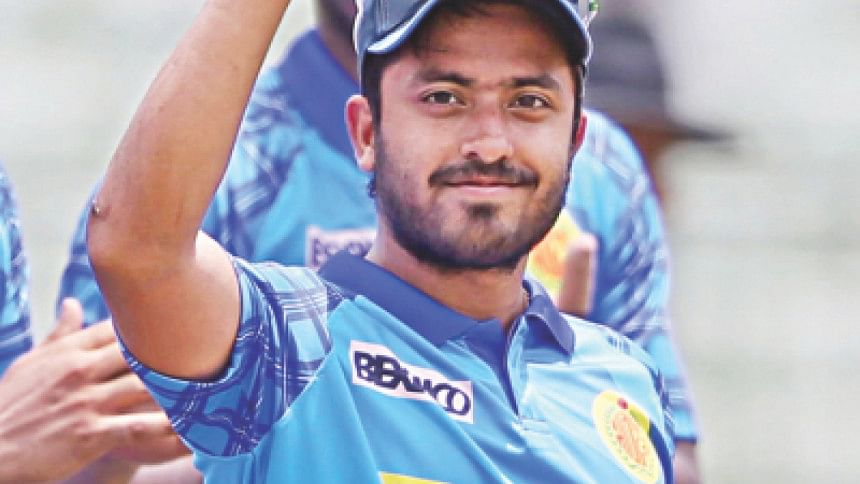 At a time when T20 cricket is revolving to the tune of wrist spinners with the best five bowlers in T20 all being leg-spinners, there is a dearth of quality leg-spinners in Bangladesh. Even ODI and Test outfits depend heavily on their wrist spinners and Bangladesh's Jubair Hossain, who was supposedly going to make a mark with his leg-spin also disappeared. However, Jubair vowed to come back with determination as he looks to get back into shape.
The cricketer did not feature in the domestic league last year but through his own initiatives he had been training at the Mirpur academy for more than a month, working with mentor Humayun Kabir to hone his skills and to get back some much-needed fitness.
"I am doing some running and working at the gym. I wasn't this fit before but now my body is fitter and I lost weight as well," Jubair said
"I am bowling a minimum of 20 overs daily and working as per instructions from Shahin (Humayun Kabir) bhai," he added.
Jubair featured in three ODIs and six Tests for the Tigers. He was picked up by then coach Chandika Hathurusinghe after having watched him at net session and was handed a debut during Zimbabwe's 2014 tour of Bangladesh. Jubair, who last played for Bangladesh in 2015 however did not point to others but pointed to his own shortcomings which resulted in lack of opportunities in domestic and international cricket.
"If I didn't have any talent then maybe I wouldn't have made it to the national team so quickly. The coaches and the selectors picked me after evaluating everything. Talent was there but there were shortcomings as well. Maybe I wasn't working very hard and I didn't form a strong base.
"Lots of people pointed things out to me but I didn't do those things. But now I understand what my mistakes were.
The bowler, who picked up 16 wickets from six Tests at an average of 30.81 and a strike rate of 44.6 suggested that his confidence was returning since he started working on his shortcomings.
"I am confident and things are going well. If I can play two or three matches then my confidence will return fully. Those who are watching me bowl or playing my deliveries are saying that my speed and accuracy are both getting better," he said.
On not getting opportunity to play domestic cricket, Jubair said: "Maybe I had flaws which is why they aren't playing me in domestic cricket. Maybe due to team combinations or some other reasons, no one has been able to depend on me. I won't make anyone culpable. It was my fault," Zubair concluded.