Shakib to spearhead T-10 revolution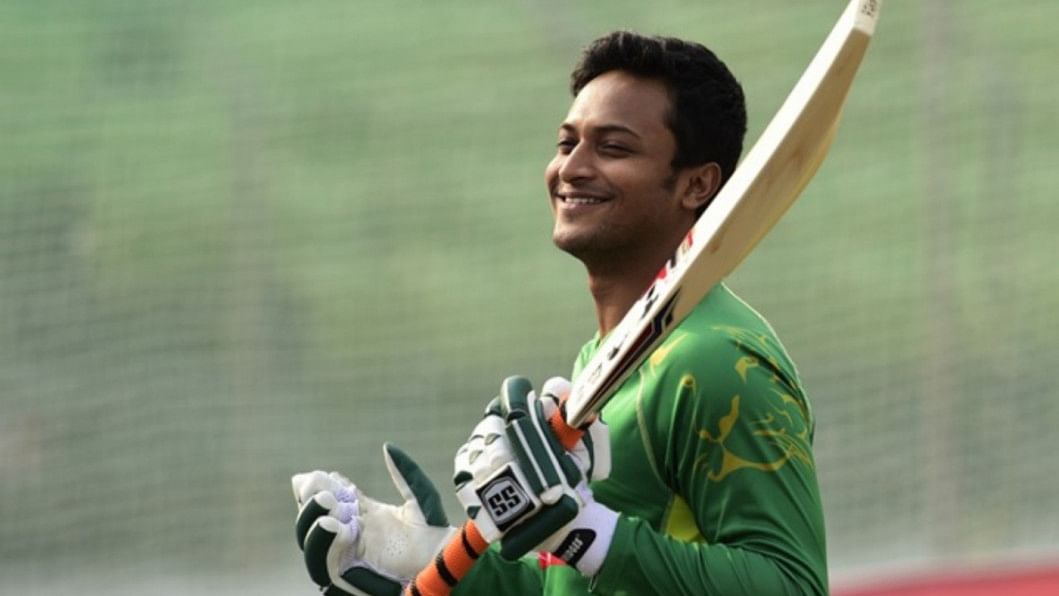 Bangladesh's Shakib Al Hasan is set to spearhead a revolutionary form of cricket when he features in a T-10 league at the Arab Emirates in December.
The top-ranked all-rounder will feature in the newest format alongside big-hitting Shahid Afridi of Pakistan, Virender Sehwag of India, Sri Lanka's Kumar Sangakkara and England's Eoin Morgan.
Shakib Al Hasan has played in 59 T20 international matches, scoring at a rate of 121.6 and an average of 23.68. Shakib Al Hasan can use the long handle when necessary and has struck six 50's in international T20 matches.
Twenty 20 has so far been the shortest form of the game but it could be upended now by the newest version if it gains popularity through more exposure and the big names would help in that regard.
AFP report says that the ten-over-a-side matches will be spread over 90 minutes (45 minute each side) in Sharjah.
The four participating teams are to be selcted later this month through a draft.
League president Salman Iqbal hoped that the idea of T-10 will catch on among the cricket lovers.
"Everyone has played T-10 cricket on the streets and this will give more fire to cricket and will be a big step forward and people will definitely enjoy it," Iqbal said.
Pakistan's Shahid Afridi was naturally thrilled by the prospect of a ten-over match.
"When I was told of the idea I was thrilled and requested that I want to play," said Afridi, known for his rapid run scoring.
England's one-day and Twenty20 captain Morgan suggested that T-10 cricket will have an impact.
"The whole concept is exciting," said Morgan. "We all remember when the first time Twenty20 cricket was played and since then it (twenty20) has impacted the other formats.
"If this new idea takes off then I am sure it will also impact the other forms of the game."