Shakib is less interested in Tests: Hassan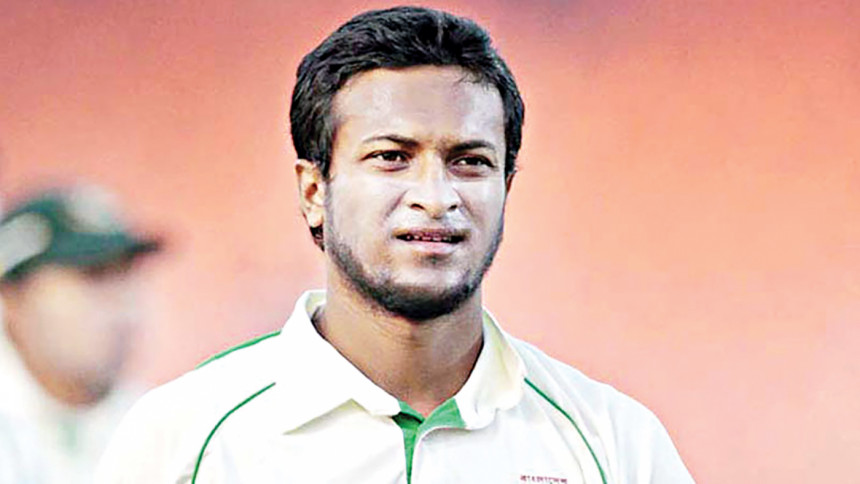 Bangladesh Test and T20 skipper Shakib Al Hasan had said a few times over the last two or three weeks that he was not really interested in being captain in any format of the game as he would have more time to focus on his own game as just a player. While talking about that during a press conference in Mirpur yesterday, Bangladesh Cricket Board (BCB) president Nazmul Hassan said that Shakib's statement could be an indication that he is not interested in playing Test cricket.
"I am not really interested in leading in any format," said Shakib after Bangladesh's 224-run thumping at the hands of Afghanistan in Chattogram on Monday.
Asked about Shakib's captaincy, the BCB president said that although he never saw any lack of interest from Shakib regarding captaincy, but him being naturally less interested in playing Test cricket might have prompted Shakib to make such comments regarding captaincy across all formats.
"It's true that we have seen he is less interested in Tests for some time now. You have seen that when the team is touring outside, he asks for a break. Naturally, maybe he is not very interested in Tests. But we have never heard that he is not interested in captaincy. But if you are captain then you will have to play Tests. If you aren't captain then maybe you can sit out. I think that's why all this talk of captaincy is coming," said Hassan.
Shakib was tremendous in the recently-concluded World Cup before he sat out the ODI series in Sri Lanka, only returning to the side for the one-off Test against Afghanistan. The BCB president also acknowledged the services of the premier all-rounder for the country.
"He [Shakib] has given a lot of service and we think he is the best captain. Among the options we have [for captaincy] he is the best one. He hasn't told us anything yet about it. I talked to him yesterday [Monday] and there was no discussion on this topic." Hassan revealed.
Bangladesh's abysmal loss to Afghanistan in the Chattogram Test drew a lot of criticism, but according to the BCB president, this defeat was not the hardest to swallow.
"It is really upsetting that we lost the Test. But this defeat is not the most painful one to me. To lose against India in the T20 World Cup (in 2016), when we needed just two runs to win and fell short, was more painful. The Nidahas Trophy loss [to India in 2018] from a winning position, even losing to India in the last ball in the Asia Cup [2018] was very painful. But this Test did not reflect Bangladesh's true colours," concluded Hassan.