Proteas 'feeling sorry' for Bangladesh bowlers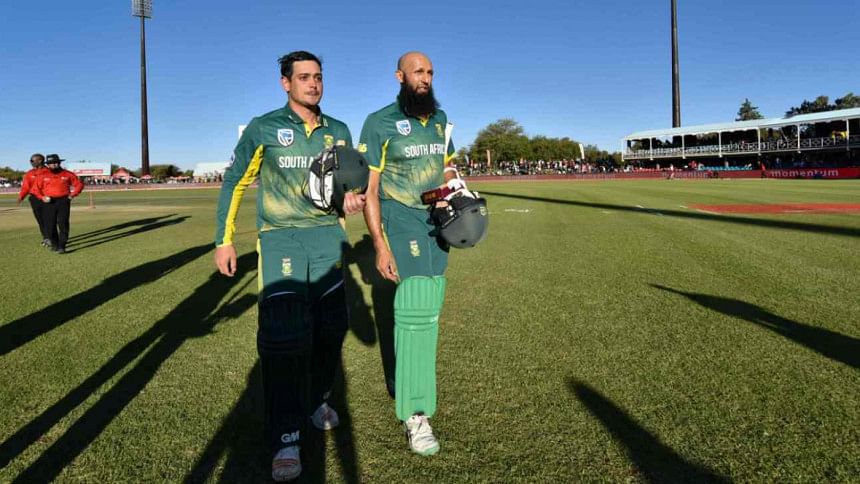 Proteas captain Faf Du Plessis admits that players are feeling a bit sorry for Tigers' bowlers.
In this super-competetive era of international cricket that is something that one does not usually expect to hear from the captain. However, it is also an indication of how well the South African batsmen, especially the top order have dominated proceedings throughout Bangladesh's South Africa tour.
In the two-Test series, Bangladesh conceded a combined 1316 runs in three Proteas innings, grabbing 13 wickets. The punishment began with the first Test where Dean Elgar (199) and Aiden Markram (97) put on a 196-run opening stand. Tigers faced big margin defeats in both Tests – 333 runs in the first, innings and 254 runs in the second Test.
Mustafizur Rahman, who missed the first ODI due to an ankle injury is set to miss the rest of the tour according to what skipper Mashrafe Bin Mortaza said. Without the star pacer, Tigers' punishment continued in the first ODI at Kimberley where South Africa notched up the required total of 278 without losing a single wicket – breaking records on the way.
Proteas skipper had to emphasize ruthlessness to sympathise with his opponents. The punishment was heavy afterall and du Plessis had to focus on the fact that international cricket is uncompromising.
"We're playing really well. Another dominating performance - that's what we asked for and they delivered. We're feeling a little sorry for the Bangladesh bowlers, they've had a hard tour, but that's what being ruthless is about," Du Plessis said.
Du Plessis felt that the Kimberley pitch was not a batting paradise and the use of slower bouncers were evidence that South Africa were always looking to improvise to stem the flow of runs.
"I thought the pitch was a little slow in the first innings, maybe the heavy roller made it better to bat on in the second innings. It was mostly to do with the wind - you try and eliminate one side of the field [bowling slower bouncers]," the skipper said.
Regarding his opening pair, the skipper said: Amla and De Kock were brilliant - they were greedy, and that's what you need to be," he explained.