Walsh looking at Fizz to come good against Sri Lanka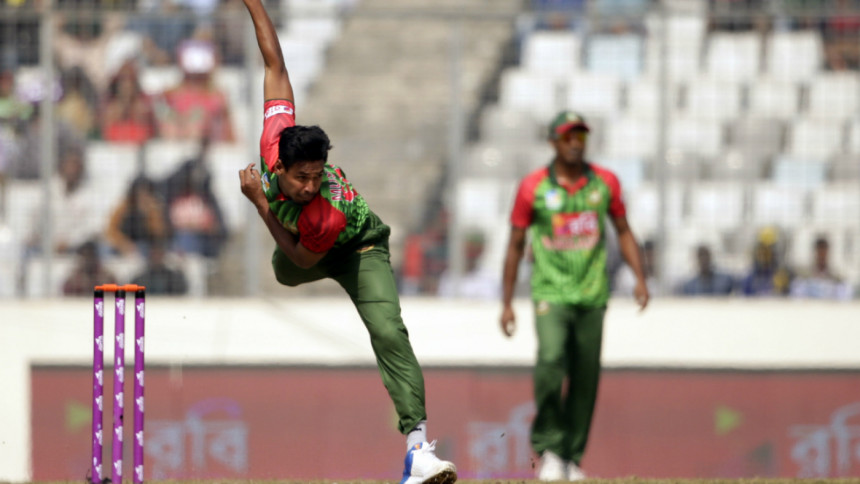 Bangladesh bowlers have not had the best of tournaments in the ongoing Nidahas Trophy and Courtney Walsh suggests that the bowlers need to step up for the crucial match against Sri Lanka tomorrow.
It is a do or die game for both the Tigers and the Lankan Lions and key players need to come into their own for this crucial match and as bowling has not been Tigers most impressive weapon this tournament, Walsh was hoping that someone like Mustafizur Rahman can bring out their A game.
"This game is a crucial game and let's hope Mustafiz can step up to the plate as well as we know he can. I mean in the PSL he had a few fantastic games as well. It is just a case of getting a couple of good games as well," Walsh said.
Rubel Hossain showed fantastic death bowling skills in the last game against India where he gave away just 27 runs in his four overs for two wickets while other were going at over 9 an over -- spinner Nazmul Islam was the only other exception.
Walsh agreed that Rubel was very consistent and said that another bowler need to step up to really give Bangladesh the surge to go through to the final.
"Rubel has been very very consistent. If the other guys step up, it would give us a bit more cushion. Someone like Mustafiz for example…we know what he can do. If he has a good game and Rubel has a good game then it would help us tremendously," Walsh suggested.