Tamim donates funds to deliver essentials to the underprivileged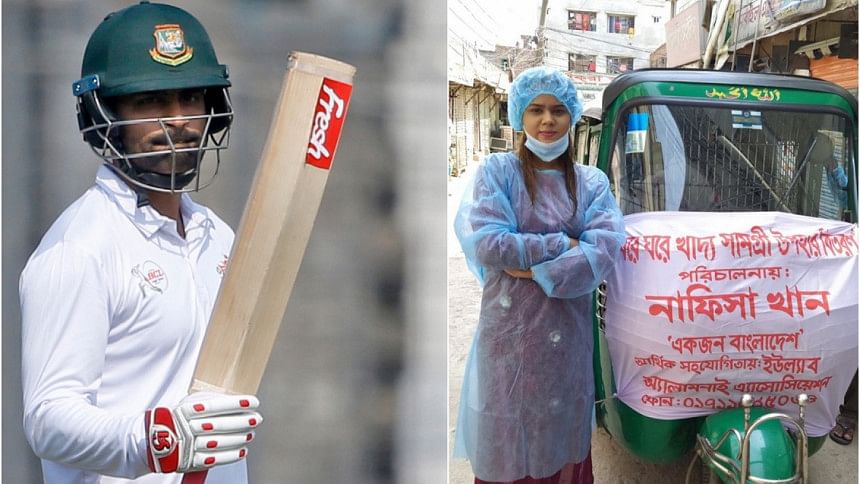 Bangladesh ODI captain Tamim Iqbal has been among those cricketers who have led the way in helping the underprivileged during the ongoing nationwide shutdown imposed to curb the spread of coronavirus.
The experienced cricketer once again extended his support towards Nafisa Anjum Khan, who delivers daily essentials in a CNG-driven three-wheeler to people in need who contact her on the phone. Nafisa mainly gets calls from families experiencing financial crisis but are shy to ask for help.
"I was giving away gifts through my own arrangement. Tamim bhai read a media report about my initiative and reached out to me over the phone. He wanted to know how I am working and to whom the essentials are being delivered.
"Upon hearing the details, Tamim bhai asked me if I needed any assistance. I said it is mainly the people I know that are helping me with the initiative. Tamim bhai then said he would be happy if he could contribute but it is not possible for him to help personally because of the shutdown. So, he then gave me some funds and will give more tomorrow [Thursday]. With both the funds together, I will arrange a giveaway to the families on Friday, to those who reached out to me over the phone," Nafisa said.
Meanwhile, Tamim said he is willing to help more people during the crisis.
"I spoke to her and I am trying to help the best I can. It is really important for us to help as many people possible in this crucial time," said Tamim.
Previously Tamim had taken the responsibility of providing expenditure to the family members of the fastest teenage sprinter Samiul Islam along with his other charitable activities amid the coronavirus pandemic.