Shafiul bags fifer after four-wicket over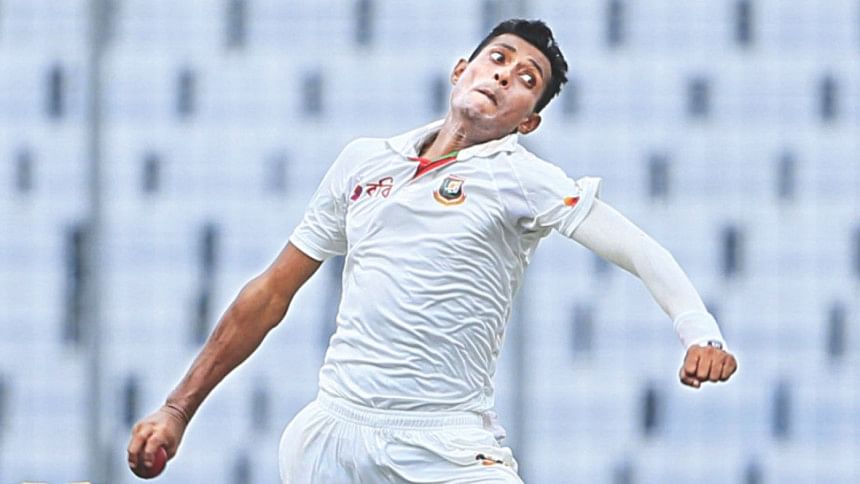 Shafiul Islam bagged a fifer including a four-wicket haul in his opening over for South Zone during the BCL match against North Zone at the ZACS in Chattogram today.
South Zone managed to score 262 all out in 67.4 overs thanks to a ton from Fazle Rabbi. Mahmudullah Riyad contributed with 31 from 64 deliveries. Following the exchange, Shafiul trapped Liton Das on the very first ball with a delivery that zipped off the surface after pitching. Junaid Siddique got on the scoresheet next delivery with pull in front of square to run two. Shafiul pitched it up a little bit more for his third delivery and got it to nip back in just a little bit and Junaid left it alone only to see his off stump rattled.
Mizanur Rahman was removed next ball, his off stump uprooted by an delivery that beat the bat just enough. Shafiul was on a hattrick but Naeem Islam brought out the cover drive next delivery to run two and thwart Shafiul's hattrick.
Shafiul struck again, another one bowled as he sent Naeem's stumps flying with an in swinger. All the while, opener Rony Talukdar watched from the other end as Shafiul bagged four top-order wickets in an over. The pacer then went onto grab his fifth, castling Sunzamul Islam in the penultimate over of the day. North Zone reached 46 for five at the end of 12 overs at stumps on day one.