Mash becomes fifth to bag 100 wickets as captain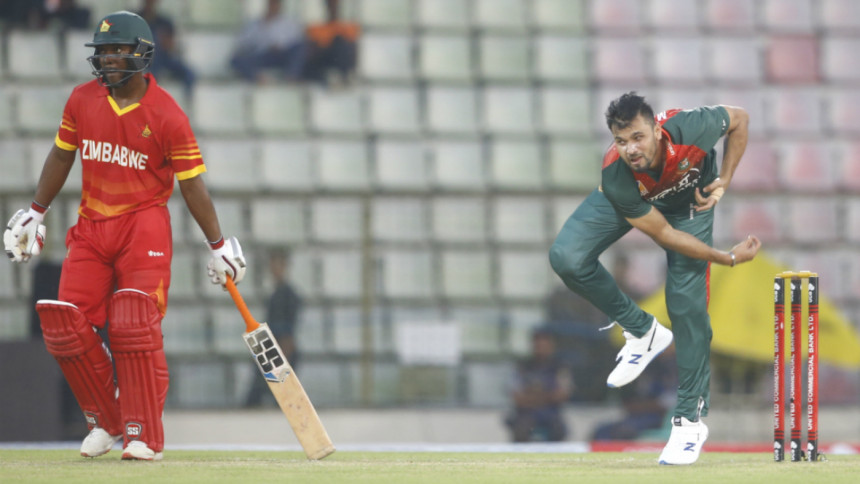 Bangladesh ODI captain Mashrafe Bin Mortaza clinched a unique record, becoming the fifth bowler in ODI history to bag 100 wickets as captain.
Before Mashrafe, only Imran Khan, Wasim Akram, Shaun Pollock and most recently Windies captain Jason Holder had attained the record. Mashrafe had been waiting on the brink of clinching the record for a long time. Before the 2019 World Cup, he had scalped 97 wickets as captain but only managed a solitary wicket in the World Cup. Then he missed the tour of Sri Lanka through injury. Bangladesh clinched their biggest-margin ODI victory today, defeating Zimbabwe by 169 runs. All eyes were on the captain before the start of the series and he clinched his first wicket since the World Cup with the wicket of Chamu Chibhabha. He then took the last Zimbabwe wicket to fall, finishing with figures of 2 for 35 and in the process also bagging the unique record.
Mashrafe, who had taken over the captaincy of the side in 2010, played in his 86th match as captain today. The Bangladesh captain has overall played in 218 ODI matches, bagging 267 wickets.