Kia Oval named after former Bangladeshi cricketer for a day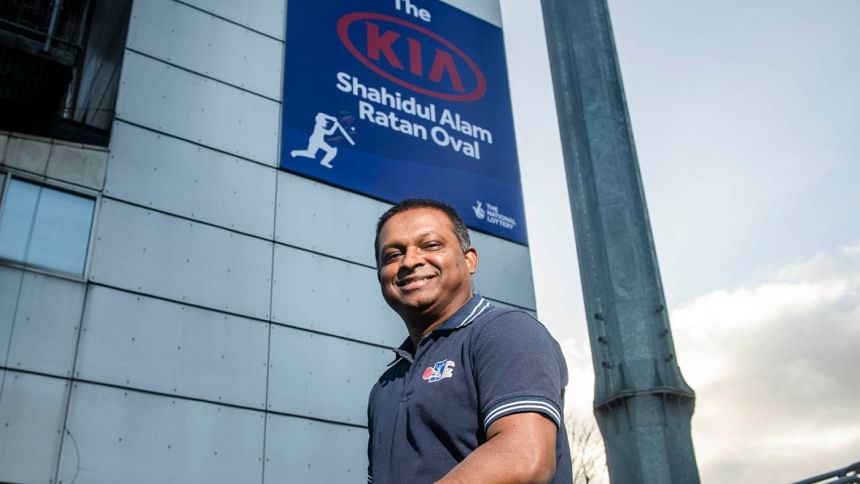 Iconic cricket stadium Kia Oval, located in in south London, has been renamed 'Kia Shahidul Alam Ratan Oval' for a day in honour of former Bangladeshi cricketer Shahidul Alam Ratan, who has been helping to keep underprivileged children active in England's capital during the coronavirus pandemic.
Shahidul is chief executive of Capital Kids Cricket, a charity which uses cricket as a tool to change the lives of disadvantaged children. The platform has been arranging online sessions to keep children, including refugees, active during the coronavirus pandemic.
The Oval hosted the first Test match to ever be played in England in 1880 and had also hosted England's first international football match when the hosts played Scotland. The ground is home to English county club Surrey County Cricket Club.
Shahidul, who played as a wicketkeeper in Bangladesh's pre-Test era, was greeted by Surrey players Amar Virdi & Ryan Patel, who thanked him for his efforts and discussed how important these opportunities are for youngsters growing up in the South East.
"It is brilliant news to be recognised with this honour and it means a lot," Ratan was quoted as saying by ESPNCricinfo. "This may bring some light to the charity and people like me who want to make a change, who want to go the extra mile to help people who need it.
"To have a prestigious stadium like the Kia Oval named after me is a huge honour in the cricketing world, not only here in the UK. I would like to thank Surrey Cricket as well.
"Without funding, we can't do anything. The National Lottery are a very generous funder," he added.