Cold will just be an excuse: Mash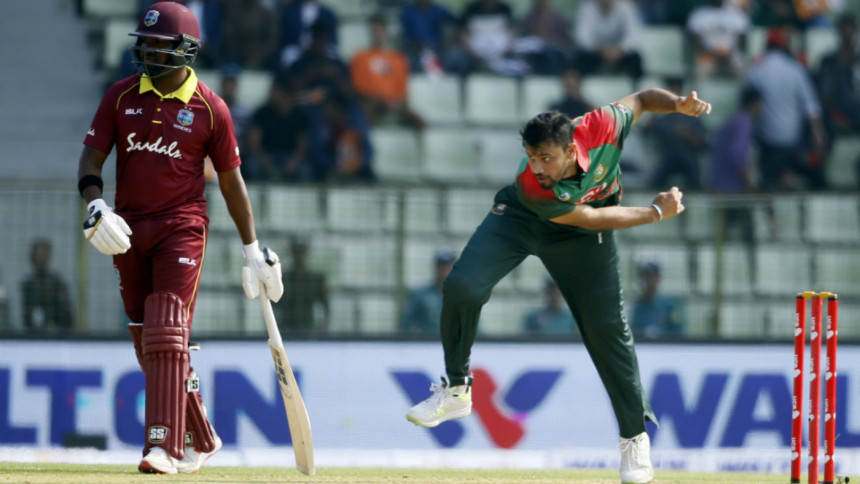 Bangladesh captain Mashrafe Bin Mortaza was aware that his side needed to perform to expectations in their opening match of the tri-series against West Indies tomorrow, especially with the Caribbean side putting up a brilliant show against Ireland in the series opener.
The Tigers slumped to a 88-run defeat against Ireland A in a practice match yesterday, with the bowlers conceding 307 runs while the batsmen failed to live up to their standards despite getting starts. Having trained in the hot and humid Dhaka conditions before the tournament, the Tigers are still facing difficulty adjusting to the cold Irish conditions. Mashrafe was the opinion that the weather will not matter and will just be an excuse for failure if the team does not strengthen themselves mentally.
"I don't think we will adjust to this cold since who live here also struggle to adjust. So, the chance is not there to adjust to this kind of cold," the skipper pointed out while talking to reporters today.
"We have to be strong mentally and ultimately when we are on the field, it would just be an excuse to talk about the cold. We will have to adjust with it anyway," he added.
West Indies got off to a tremendous start, setting numerous records along the way with Shai Hope and John Campbell notching a world-record 365-run partnership during the opening stand. Mashrafe said that Windies are always difficult and even though they are missing key players, it would be a challenge to face them tomorrow.
"We know that they have some players who can play. Like Shai Hope, who we struggled against even in Bangladesh and he is currently in a good vein of form. Dwayne Bravo is there and they have a good pace attack. They played a great match yesterday while we lost our practice match. So, our job is to execute everything properly when we play tomorrow," he said.
Bangladesh are playing the tri-series against West Indies and hosts Ireland before they leave for the World Cup in England.