'27 Test wickets do not show Fizz's class'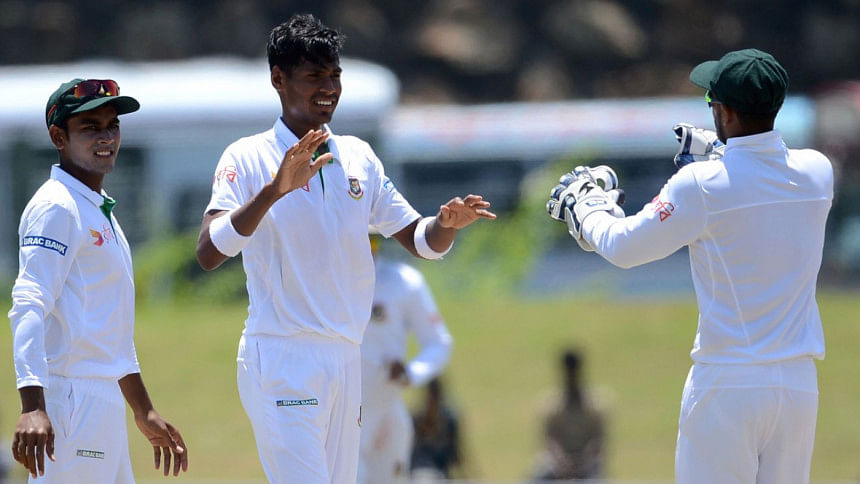 Bangladesh stand-in Test skipper Mahmudullah Riyad stated that Mustafiuzur Rahman's haul of 27 wickets in Test matches does not show the bowler's class but at the same time reiterated that the left-armer needs to work harder in New Zealand Test series.
Mustafizur has been in a good vein of form in both ODIs and T20Is. Last year's performances saw him attain career-best rankings among ODI bowlers. However, in the longest format of the game, Fizz has not been able to create the impact that was needed off him. He has bowled well in many Test but was often not rewarded by wickets.
"I am very hopeful. 27 wickets do not show Mustafizur's class, I think he is more capable than that and he is eager to perform. I hope he will bring something really good in this Test series," Mahmudullah said about his side's ace paceman.
Mustafizur will lead the attack for the Bangladesh side alongside new faces in the pace lineup. While conditions at home have allowed him an advantage, it is in seaming conditions where Fizz has not quite met expectations.
If Bangladesh are to pose a threat to New Zealand in the Test series, Fizz will need to be at his best. Mahmdullah said that the left-armer needed to work harder to get things right.
"If you see matches we played at home, we use the conditions well but apart from that it suits his strengths. Here he probably needs to work a little bit harder in regards to swing and consistency of line and length."