'It's going to be challenging'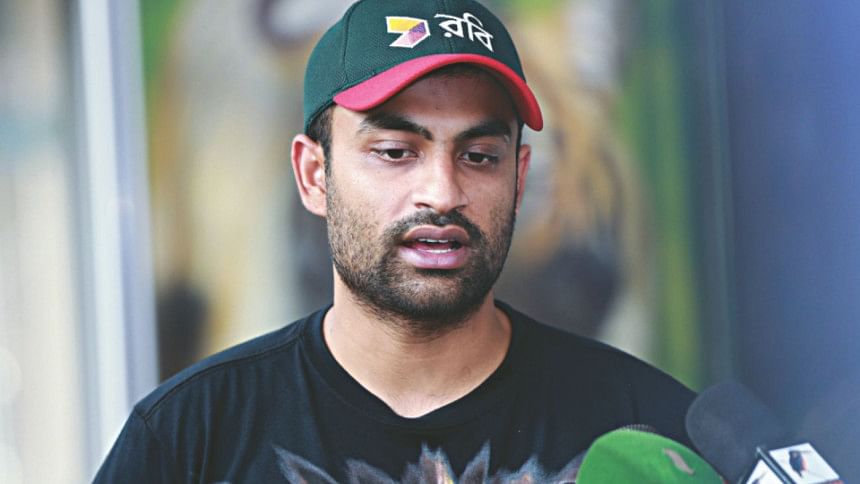 1992 was a time when the Bangladesh cricket fraternity were dreaming of World Cup qualification; a time when the current national team's star batsman Tamim Iqbal was only a three-year-old boy. So naturally the memories of that event hardly create any buzz for Bangladesh cricket or within Tamim. But the format from that trip down memory lane certainly means a lot to them these days.
Tamim is now one of the stalwarts of a Bangladesh cricket and the Tigers have proven themselves a strong force in ODI cricket, which is why they have reason to think about the format -- 10 teams in a round robin league from where the top four finishers will advance to the semifinals.
Tamim was excited as Bangladesh would get the chance to play against all the teams in the tournament, but he reminded everyone of the challenge of this format -- which was last featured in the 1992 World Cup.
"Personally, I am very excited. If any team wants to win the trophy then they have to play good cricket throughout the tournament. This format will be very challenging. It's possible to qualify by winning one or two matches in a group system, but here you may have to win five or six to qualify. So it's very challenging for us. You have to play good cricket for a long period of time," observed Tamim when speaking to reporters at the BCB headquarters in Mirpur yesterday.
However, the left-hander also emphasised on the requirement for more focus on international assignments before the 2019 ICC World Cup, to be held in England, as he believes good performances in those series will give the Tigers the much-needed confidence to play good cricket in the mega-event.
"If we actually want to make the 2019 World Cup a memorable one then the most important thing is to play good cricket in the coming series as the World Cup is still one year away. If we win those series and play good cricket then we will go [into the World Cup] with confidence. I don't think it's important to talk about the World Cup at this moment although the ultimate goal is the World Cup," he said.
He was also happy with the Bangladesh Cricket Board's go-slow policy regarding the appointment of a new head coach.
"It's really nice that they [the BCB] are not hurrying. It's very important to take time in getting a suitable coach," said Tamim, who started running yesterday and hopes to be fit before the start of the national camp on May 13.