'We tried to do something different'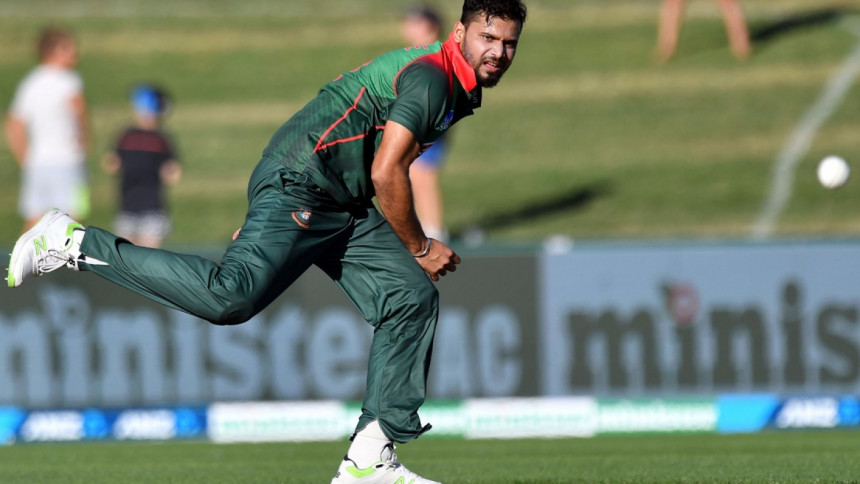 Bangladesh captain Mashrafe Bin Mortaza said that having lost the first two ODIs by big margins, the team had looked to do something different but in an attempt to do something different, they lost sight of sticking to the basics during the third ODI which his side lost by 88 runs.
New Zealand completed a series whitewash as top-order batting debacle was once again the issue for the Tigers in the third ODI. "What happened in the first two matches also happened today. Maybe we did not think about this since we have to be positive every day. Tamim [Iqbal] scored runs in West Indies but during Asia Cup we also felt what we felt today. We had lost two or three wickets early there too," Mashrafe said in post-match press conference today.
There was the urge to stay positive but it cost the Tigers even as they had talked about not losing wickets early on after the first two matches.
"Not only me, but the whole team was positive. I think we tried to do something different. It's normal for there to be bounce and swing in these wickets but we could not stick to the basics," he said.
The series was crucial to gauge their performances and strengths before the World Cup but the Tigers will once again have to focus on top-order issues. The conditions in Ireland and the World Cup in England could be quite similar to what they faced in England and Mash talked about 'finding a way'.
"There is two months left before the next tournament. Conditions will be similar in Ireland and we have to find a way. Last year there were grassy wickets and the conditions there do not favour us and we have to figure out how we will score runs there. Not to give away too many wickets early since batting becomes easier later on," he said.
That last sentence certainly was true for the Tigers in this series. While top-order was an issue, the lower middle-order had contributed to the score, with Sabbir Ahmed, Mohammad Mithun and Mohammad Saifuddin amongst the runs. But Mash knows it very well that without the top-order firing, winning matches will be near impossible.