Bangladesh v South Africa, 1st Test, Chittagong
South Africa aim to extend Test supremacy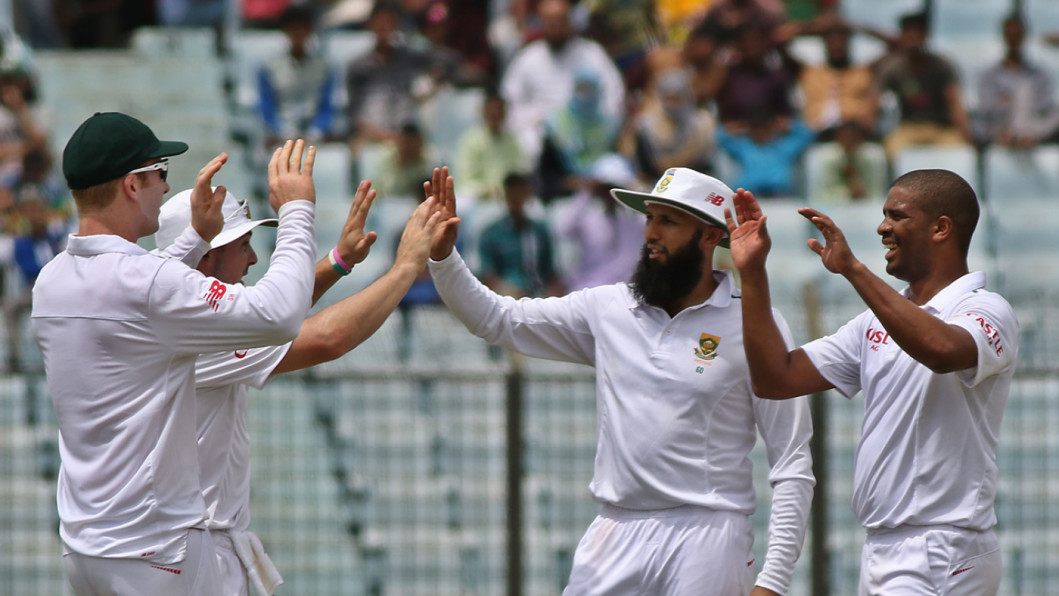 From the outside, it can seem pretty easy being a South African Test cricketer.
Despite six months of inaction, the team remains top of the Test rankings. Even if South Africa's nearest rivals, Australia, go on to win the Ashes 4-1 and Bangladesh beat them in both Tests, South Africa will still remain at the summit.
Not so bad for an outfit their captain has described as "a team in transition, which people will see more now than ever."
In the last two years, South Africa have undergone an almost complete changing of the guard.
They have a new captain, new openers, a new wicketkeeper and have rotated through four different spinners but they have enjoyed success in the midst of all that because they worked out how to be better travelers than hosts.
They will hope the upcoming series against Bangladesh will be another example of that.
South Africa last lost a series away from home nine years ago, in Sri Lanka in 2006.
They have since played 14 away series, of which seven have been in the subcontinent, won 10 and drawn four.
The four shared spoils came in India and the UAE; the victories everywhere from Australia to West Indies.
The key has been their ability to adapt and that is what South Africa will want to instill into the younger crop on this outing, before the bigger challenges of touring India and hosting England come around.
By then, South Africa will not want to be carrying the label of a new-look side, they will want to have found their look.
That means they will want to know exactly who will open the batting, who is next in line for the middle-order spots, who the reserve seamers are and which spinner is the first-choice. All of that needs to be discovered in Bangladesh and Hashim Amla knows it.
"To try and get the team together and grow for the next couple of years is important. We've got a lot of new faces, mixed with guys who have played a lot of Test cricket. I hope those guys will get to understand what Test cricket is about in Bangladesh and for some of us to put in some big performances to help them get used to Test cricket."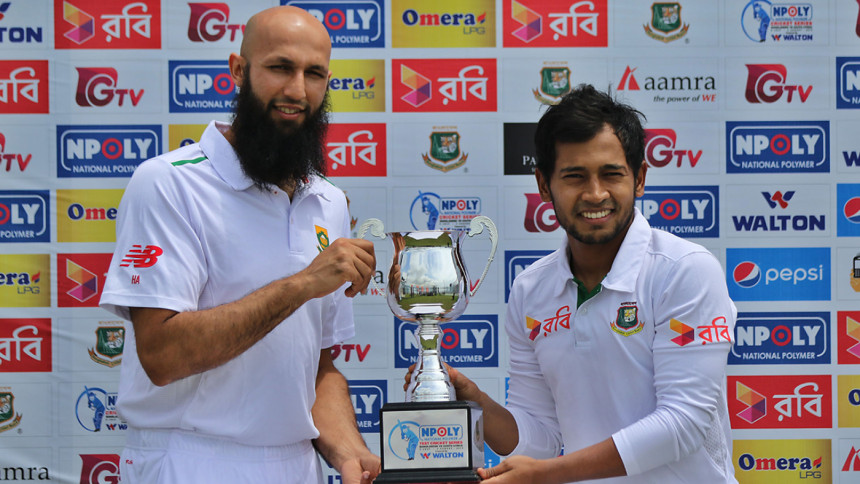 Amla has identified the batting line-up as the area undergoing the most change because it "takes five or six years before a batsman has gained experience in Test cricket."
South Africa's senior opener, Dean Elgar, only has 15 Tests under his belt and whoever occupies the No. 5 spot in this series will have played fewer than that.
Surprisingly, even the so-called experienced players like Faf du Plessis and JP Duminy have played only 20 and 27 Tests respectively.
That leaves Amla, with 82 caps, as the most senior member of the batting group.
He will have to anchor a line-up which could see Reeza Hendricks make his debut at the top and one of Stiaan van Zyl or Temba Bavuma slot in for AB de Villiers in the middle, where Quinton de Kock is need of some runs.
Amla hopes the change in format will translate to a change of fortunes for his wicketkeeper.
"Quinny is a wonderful talent who works very hard. I think its a matter of time before he makes a big play for us," Amla said. If he doesn't, Dane Vilas is lurking as a replacement.
At least at the other end of the XI, matters are more certain. South Africa's premier pace pack of Dale Steyn, Vernon Philander and Morne Morkel will resume their regular positions, with Kagiso Rabada likely to be forced to watch and learn for now.
"KG is a wonderful talent. The caution should be that you never want to rush players into the international environment and our bowling attack is pretty settled," Amla said.
"There is a possibility of some guys making their debut but that will only be a decision taken later."
That decision could also impact Aaron Phangiso, a surprise inclusion in the Test squad, who may have to wait while Simon Harmer is entrusted with the specialist spinner's job.
Harmer was preferred over Dane Piedt but with both new to the international game, he will know this is his opportunity to prove his worth.
Harmer, who took seven wickets on debut against West Indies, prepared with club cricket in Manchester, which allowed him to "keep my engine running," and has already realized what he will need to do to be successful in Bangladesh.
"You need to be as patient as possible. It's easy to get carried away because it does turn," he said. "Variation is also key over here. The wickets do turn so you need to keep the batsmen thinking the whole time. You need to be able to vary your pace and bowl balls that don't turn as much as the one before it."
His goal is to pick up "at least one five-for in the second innings," to win a match for South Africa, which would help extend their lead at the top of the table.
The most South Africa can gain is seven points, from a 2-0 series win, which will give them a decent cushion as the season unfolds.
Even though that may not be foremost on the players' minds, if it happens it could make life as a South African Test cricketer a little easier going in to a busy summer.