Bangladesh claim six out six golds in archery team events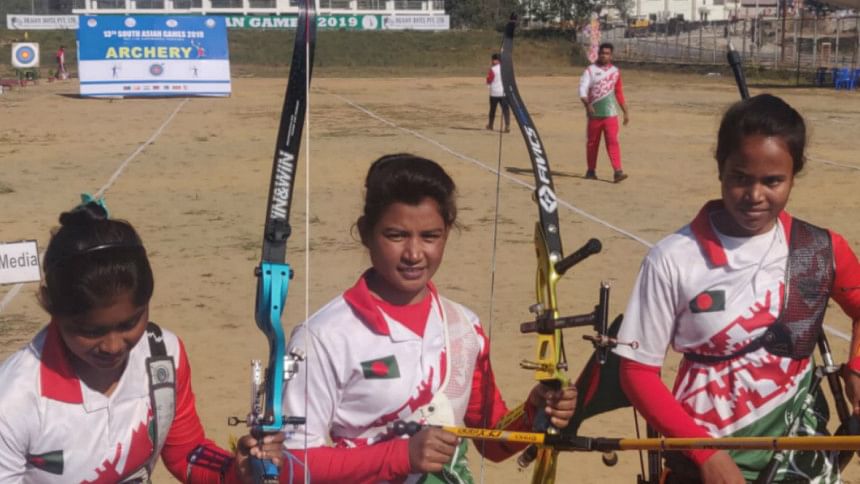 Bangladesh began their archery gold-hunt in style at Pokhara, winning gold in the Recurve Men's team and Recurve Women's team event -- both against Sri Lanka -- at the 13th South Asian Games this morning. They went to on to win gold in all the six archery team events today. The third gold medal of the day came from the recurve mixed team, who beat Bhutan. The compound men's and women's team also bagged gold to make it five before the compound mixed team beat Nepal to make it six out six.
Roman Sana, Hakim Ahmed Rubel and Tamil Islam beat Sri Lanka's Dalpatadu Ravien Kavisha, Mahamadaachchi Sajeev and Sadun Kumara by 5-3 sets in the Recurve Men's team event. In the women's team event, ITI Khatun, Monira Aketer and Beauty Roy claimed gold with a 6-0 win over Sri Lanka.
Ruman Sana and Ity Khatun won the third gold medal of the day in the recurve mixed team event, beating Bhutan by 6-2 set points.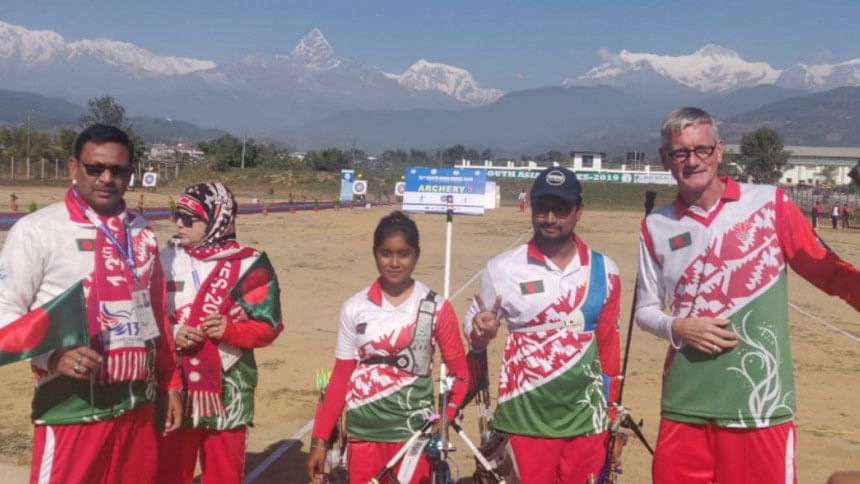 In the compound men's team event, Bangladesh's Ashikuzzaman, Sohel Rana and Ashim Kumar Das beat Bhutan by 226-213 points to attain gold. Their exploits were followed up by Sushmita Banik, Shyamoli Roy and Soma in the compound women's event as they claimed the fifth gold in archery for Bangladesh today, beating Sri Lanka by 226-215 points.
In the final team event of the day, Sushmita Banik and Sohel Rana bagged gold in the compound mixed event, beating Nepal by 149-140 points to make it six out of six golds for Bangladesh in archery team events.
Bangladesh's archers made it to the final of all ten events in archery and there was an expectation that the medal count would rise today. All six of today's archery events were team events while the four individual events will take place tomorrow.