Arsenal sign Cech from Chelsea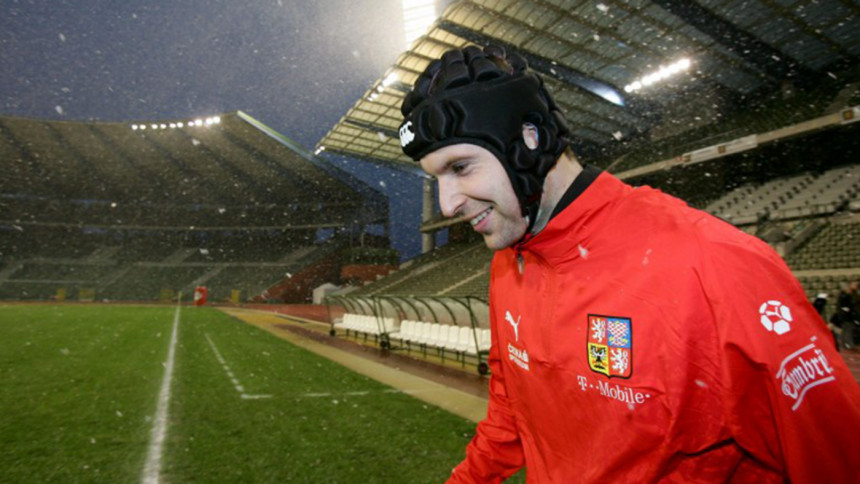 Arsenal have signed Petr Cech from Chelsea in a deal worth about £10m.
The Czech Republic goalkeeper, who played more than 400 club games in 11 seasons at Stamford Bridge, has joined the Gunners on a four-year contract.
Cech, 33, made only six league appearances last season after losing his place to Belgian Thibaut Courtois.
In a letter to Chelsea fans, Cech said he thought he would retire at Stamford Bridge, but added: "Life doesn't always turn out the way you think it will."
He wrote: "Last summer, things changed and I understood I was no longer the first-choice keeper, but I felt it was not the right time for me to go.
"During the season, it became clear that my situation would not improve and - as I know I am not at the stage of my career where I want to be on the bench - I made my decision to move and look for new challenges."
Cech, brought to Stamford Bridge from French club Rennes in July 2004, won 13 trophies with Chelsea - including one Champions League and four Premier League titles.
He also set a club goalkeeping record of 228 clean sheets in all competitions, beating the previous highest total of 208, set by former England international Peter Bonetti.
Arsenal boss Arsene Wenger said: "Petr Cech is a player I have admired for a long time and I am very pleased he has decided to join us."
Cech, Arsenal's first signing of the summer, could face Chelsea as early as 2 August, when the two sides meet in the Community Shield at Wembley.