Afridi's comments drew backlash in Pakistan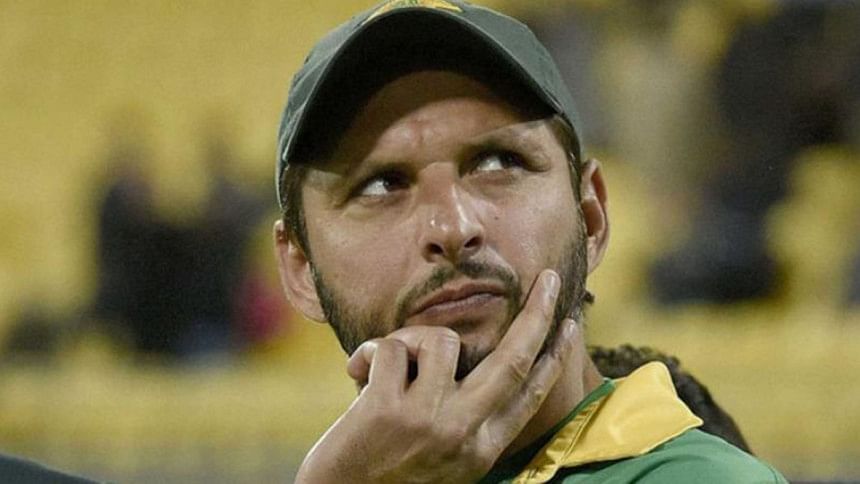 Ace Pakistani allrounder Shahid Afridi's suggestion that Pakistan national team feels more loved in India has sparked controversy at home.
The veteran allrounder has caused uproar among his countrymen as he said that the Pakistan cricket team has been "loved by Indian crowds more than crowds back home in Pakistan", reports Cricket.com.au.
Pakistan landed in India amid high security on Saturday after their government permitted the team to participate in the ICC World T20 in the neighbouring country with whom they share a tense relationship.
The Super Ten match between India and Pakistan has been relocated to Kolkata after there were security concerns in Dharamsala, the original venue.
However, Afridi's controversial comments have added another layer of drama to Pakistan's tournament before it has even begun.
In an attempt to play down the significance of the Pakistan team's arrival in India, Afridi said: "We are cricketers and not politicians."
"We have always enjoyed playing in India and have been loved by Indian crowds more than crowds back home in Pakistan," he added.
Fellow veteran Shoaib Malik reportedly echoing the sentiment, saying "Cricket has always brought people together and I think politics should be kept away from cricket."
The comments drew serious backlash from Pakistan, most notably from legendary former batsman Javed Miandad.
"These cricketers should be ashamed of themselves for saying such a thing. Shame on you," Miandad said on the Aaj TV network.
"What have the Indians given us or done with Pakistan cricket? Having served Pakistan cricket for so many years I am shocked and hurt to hear such comments from our players," he also said.
India and Pakistan are scheduled to lock horns in Kolkata on March 19, Saturday.