BNP-cops clash: 9 detained at Nightingale intersection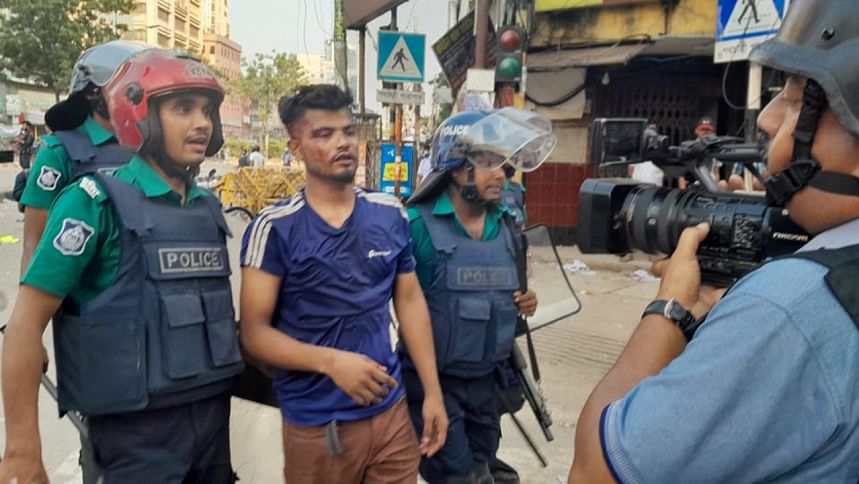 Police detained nine people from the Nightingale intersection in the capital's Bijoynagar area this afternoon following a clash between police and BNP activists.
The areas surrounding the intersection have turned into a battlefield as BNP men are waging a pitched battle with police.
The clash between police and BNP men started around 1:00pm near Kakrail mosque, and it later spread to the Nightingale intersection.
The clash took place when the BNP was holding a grand rally at its headquarters in Nayapaltan.
Police detained three people from Nightinangle intersection around 3:45pm and picked up the rest later, reports our correspondents.
Five motorcycles, one minibus, one microbus and two police boxes were torched on the road from Nightingale intersection to Kakrail during the clash.
A BRTC bus was set on fire near the counter in the Kamalapur area this afternoon.
A fire engine was rushing to the spot to douse the fire, a duty officer of the fire service said at 4:50pm.