No health rules being followed at poll centres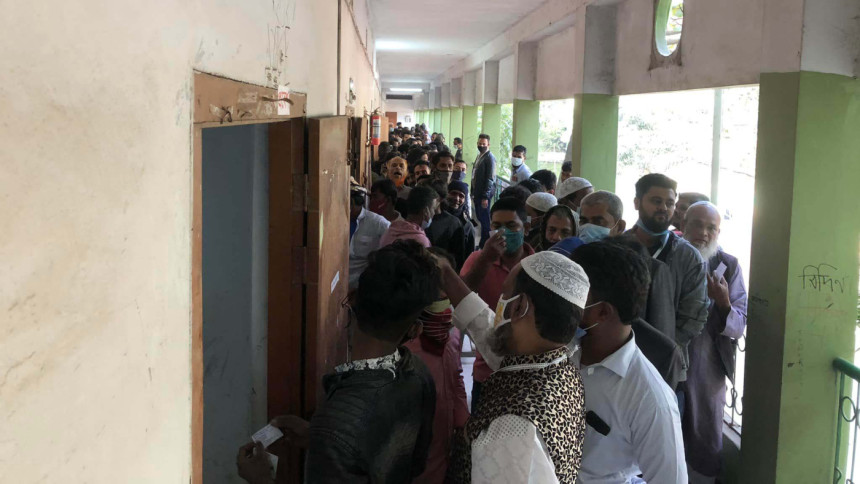 Health guidelines are not being followed at the poll centres during Narayanganj City Corporation election today.
While visiting at least seven centres, our reporter found voters crowding in front of the booths -- without maintaining minimum distance.
The voters were seen pushing each other in queues in front of the polling centres.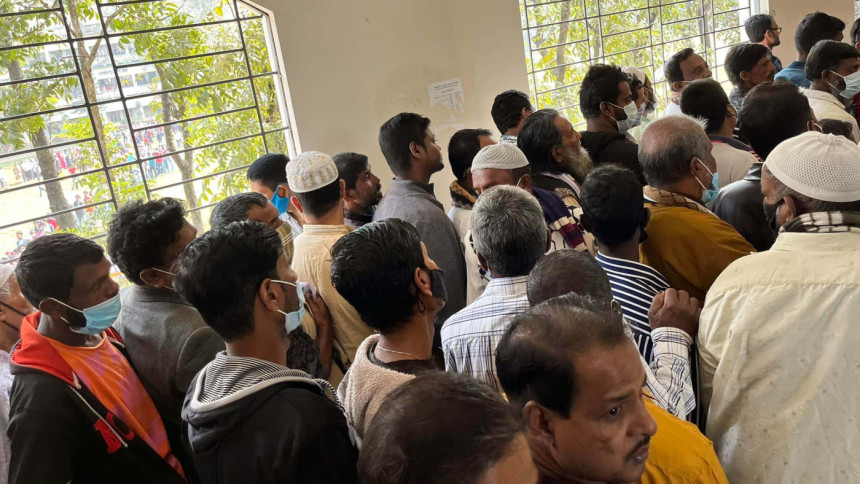 Many of them were not even wearing masks.
Rafiqul Islam, presiding officer of Govt Kadam Rasul College, said there was an instruction for not allowing voters into the centres without masks but people are not listening.
"They are already getting angry over the delay in voting process. Now, if we ask them to follow health guidelines, they will become angrier," he said.
Covid-19 situation may deteriorate here after the voting, he feared.