What ChatGPT, Bard expect from Bangladesh budget
The two AI tools marked what should be Bangladesh' priority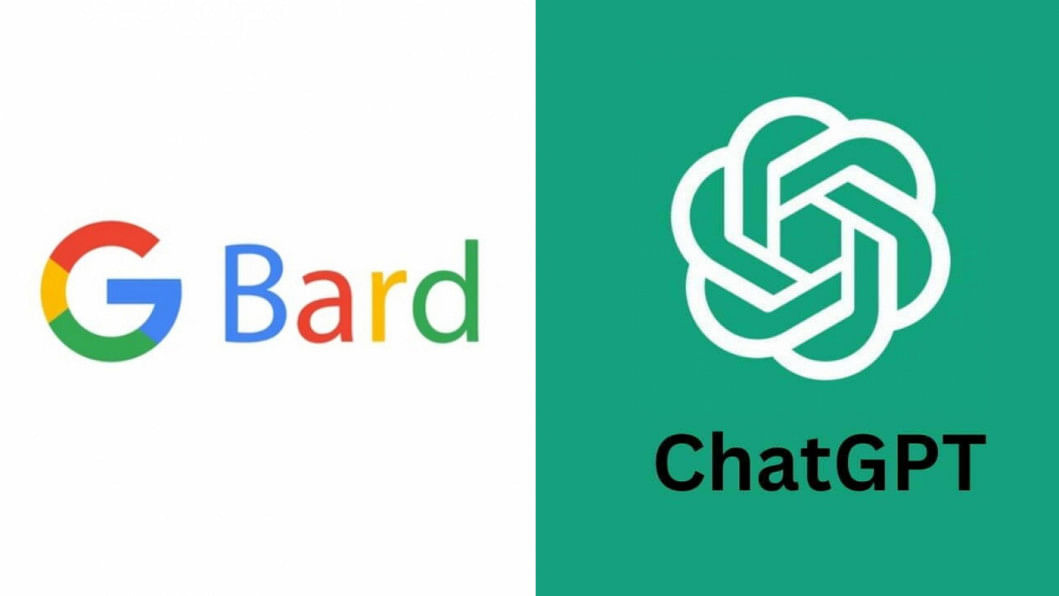 From economists, experts and analysts to businesspeople, industrialists and consumers have shared what they expect from the budget for the new fiscal year, which will be unveiled by Finance Minister AHM Mustafa Kamal tomorrow.
On Tuesday, we asked OpenAI's artificial intelligence tool ChatGPT and its competitor Google Bard what should be the budget priorities for 2023-24. Both tools have shared their expectations as well.
ChatGPT said: "As an AI language model, I don't have access to real-time data or the ability to predict future events or policies. However, I can provide you with some general suggestions for priorities that Bangladesh could consider for its budget for the fiscal year of 2023-24."
These priorities are based on common areas of focus for developing countries and some specific challenges faced by Bangladesh. It's important to note that these suggestions may not be exhaustive or tailored to the specific needs and context of Bangladesh, it noted.
Economic growth and infrastructure development:
Allocating funds for infrastructure projects such as transportation, power generation, and telecommunications can stimulate economic growth and attract investments. Investment in infrastructure can also improve connectivity within the country and enhance trade opportunities.
Education and skill development:
Enhancing the education system and promoting skill development programmes can contribute to human capital development and address the needs of a growing economy. Allocating funds for improving school infrastructure, teacher training, and vocational education can help build a skilled workforce for the future.
Healthcare and social welfare:
Allocating resources to improve healthcare services, infrastructure, and accessibility can lead to better public health outcomes. Investing in healthcare facilities, increasing access to quality healthcare in rural areas, and implementing social welfare programmes can improve the overall well-being of the population.
Agriculture and rural development:
Given that agriculture plays a significant role in Bangladesh's economy, allocating funds for agricultural research and development, irrigation systems, and providing support to farmers can boost agricultural productivity and rural development.
Climate change adaptation and resilience:
Bangladesh is highly vulnerable to the impacts of climate change, including rising sea levels, increased cyclone intensity, and water scarcity. Prioritising funds for climate change adaptation measures, such as building resilient infrastructure, promoting renewable energy, and implementing disaster risk reduction strategies, can help mitigate the adverse effects of climate change.
Poverty alleviation and social safety nets:
Allocating resources for poverty alleviation programmes, social safety nets, and microfinance initiatives can help reduce poverty, address income inequality, and promote inclusive growth. Targeted programmes can focus on providing support to the most vulnerable populations.
Good governance and institutional strengthening:
Allocating funds to improve governance, transparency, and accountability can enhance public service delivery and ensure efficient utilisation of resources. Strengthening institutions, promoting e-governance initiatives, and combating corruption can contribute to sustainable development.
"These are just broad areas to consider when setting budget priorities. The specific needs and challenges of Bangladesh should be assessed by policymakers based on current socioeconomic conditions and long-term development goals," ChatGPT added.
According to Google's Bard, the priorities are:
Reducing poverty and inequality:
Bangladesh has made significant progress in reducing poverty in recent years, but there is still much work to be done. The budget should focus on providing social safety nets for the poor, investing in education and healthcare, and creating jobs.
Improving infrastructure:
Bangladesh's infrastructure is in need of significant investment. The budget should focus on improving roads, railways, airports, and power generation. This will help boost economic growth and create jobs.
Addressing climate change:
Bangladesh is one of the most vulnerable countries to climate change. The budget should focus on investing in adaptation measures, such as building seawalls and flood control systems. It should also focus on reducing greenhouse gas emissions.
Promoting good governance:
Bangladesh needs to improve its governance in order to attract foreign investment and create a more conducive environment for businesses. The budget should focus on strengthening the rule of law, fighting corruption, and improving transparency.
Investing in human development:
Bangladesh needs to invest in its people in order to achieve long-term economic growth. The budget should focus on education, healthcare, and skills training. This will help to create a more skilled workforce and boost productivity.
"These are just some of the priorities that the Bangladesh government should consider when formulating its budget for the fiscal year of 2023-24. By focusing on these areas, the government can help to create a more prosperous and equitable Bangladesh for all," said Bard.