Focus on developing waterways in budget
Saif Powertec Managing Director Tarafder Md Ruhul Amin says in interview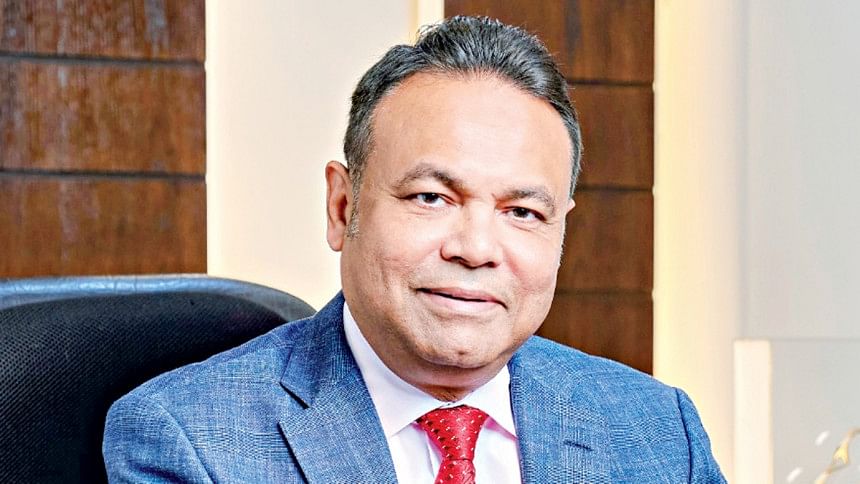 The government's budget should focus on developing inland waterways with a view to cutting goods transportation costs and reducing pressure on roadways, said the top executive of a logistics and container terminal operations management company.
A lot of goods are transported to and from the country's main seaport in Chattogram through waterways.
The budget should have laid emphasis on the development of inland waterways to enable businesses to transport goods at a cost lower than that when using roadways, said Tarafder Md Ruhul Amin, managing director of Saif Powertec Ltd, a container handler at the Chattogram port.
"The extent of goods being lost and stolen on the way would decline…It would also be beneficial for the environment," he said in an interview with The Daily Star while sharing his observations about the proposed budget for the fiscal year of 2023-24.
The length of Bangladesh's waterways varies depending on the season. They stretch to up to 6,500 kilometres during the monsoon and reduce to 3,800 kilometres during dry spells.
There are 44 inland vessel terminals, according to the Bangladesh Inland Water Transport Authority.
"Improvement of waterways is necessary to cut logistics costs. We need to keep our waterways navigable throughout the year so that all types of goods can be transported through rivers," said Amin.
The contribution of Bangladesh's waterways to the economy was 2.5 per cent in 1980. Its share in the gross domestic product (GDP) declined over the last four decades, reaching 0.7 per cent in 2018-19, according to the government's 8th Five-Year Plan.
Amin, chief of the company with an annual turnover of over Tk 1,000 crore, also talked about carrying international freight through the seas.
Foreign shipping operators carry most of Bangladesh's over $100 billion exports and import freight for a shortage of Bangladeshi ships, he said.
A good amount of freight payments made by businesses could be retained if Bangladesh had more ships, he said, urging the government to provide support to local entrepreneurs to buy vessels.
The government can take initiatives so that Bangladeshi ships carry more of the country's freight in order to preserve foreign currency reserves, said Amin, also the senior vice-president of the Chittagong Chamber of Commerce & Industry.
On the budget proposing to cut tariff on container imports to 20 per cent to encourage local entrepreneurs to invest in the business of renting out containers, Amin said it would not bring any significant benefit.
"However, any tariff reduction is better than no tariff reduction."
"But overall budgetary measures are not bad. There are efforts to provide support to local industries."
Amin also talked about the banking sector.
He said there were business houses that have several units and if any business unit sinks into losses and becomes a loan defaulter, their sister concerns also do not get loans from banks.
"This is causing many businesses to die silently. The authorities should allow lending to the other business units in order to enable them to operate and make a profit so that they can help the weak unit recover and repay loans."