Nawaz, daughter to attend Kulsoom's funeral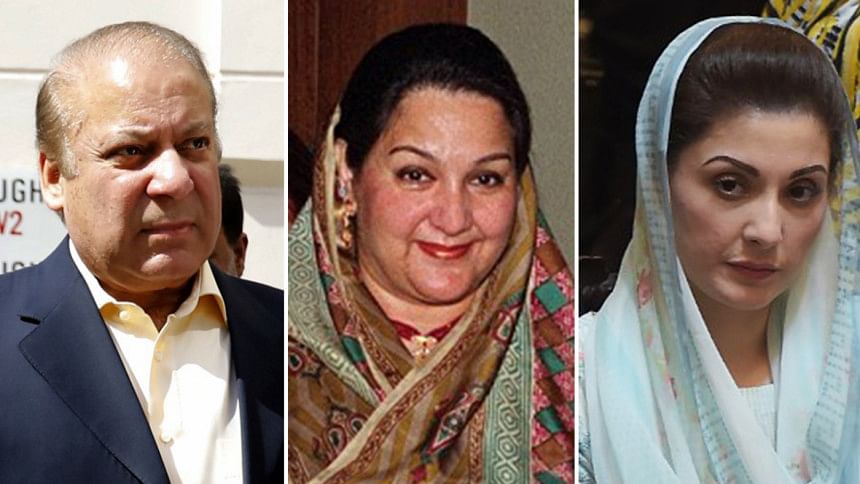 -- Sharif's wife Kulsoom dies in London
-- Sharif, daughter to get 12-hour parole for funeral
-- Sharif serving 10-year jail term for corruption
-- Kulsoom Sharif led protests after 1999 coup
-- PM Imran Khan pays tribute to Kulsoom Sharif
The cancer-stricken wife of Pakistan's jailed former prime minister Nawaz Sharif died in London on Tuesday while her husband and daughter were in prison, officials said.
Pakistan's government later decided to release Sharif and his daughter Maryam Nawaz on parole to attend the funeral.
"We have just received a request from the family, and, God willing, we will be granting parole," Information Minister Fawad Chaudhry told Reuters. He said the former prime minister and his daughter would be freed for 12 hours on the day of the funeral and burial, which is likely to take place in three to four days after the body is flown back home from London.
Kulsoom Nawaz Sharif, 68, died after months in a coma. She was diagnosed with lymphoma last year, barely a month after Nawaz Sharif was removed from office by the Supreme Court, which ordered him to face trial in an anti-corruption court.
"The wife of Mian Nawaz Sharif is no more among us. May God rest her in peace," Shehbaz Sharif, the former prime minister's brother, said on Twitter.
New Prime Minister Imran Khan issued a statement offering condolences, and said the government "as per law" would provide assistance to the family.
"She was a courageous woman of great dignity and confronted her disease with fortitude," Khan said on Twitter.
Nawaz Sharif was in London with Kulsoom earlier this year when the anti-graft court handed him a 10-year jail term and sentenced his presumed political heir, Maryam, to seven years in prison over the purchase of luxury flats in London in the 1990s.
ARRESTED ON ARRIVAL
The father and daughter left her bedside to return to Pakistan to rally their followers ahead of July 25 elections, which their party lost to the former cricket star Imran Khan's party. Both were arrested on arrival and have been imprisoned since.
Kulsoom Sharif was briefly a member of parliament from September 2017 to July 2018 when she won her husband's former seat in a by-election after the Supreme Court disqualified him.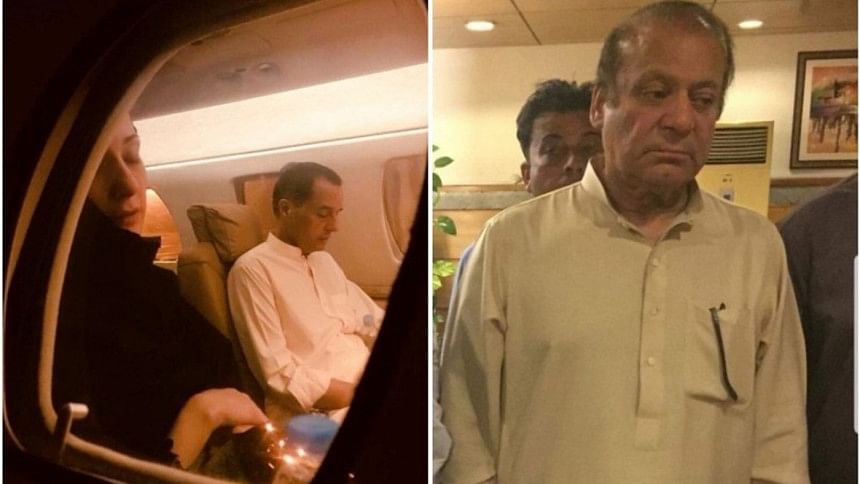 Three-time-premier Sharif, who was removed from office in each of his elected terms, has maintained that his most recent ousting in July 2017 and subsequent conviction were part of a plot against him by the powerful military and the judiciary.
The army has repeatedly denied any interference in politics, while the courts insist justice is carried out impartially.
Army chief General Qamar Javed Bajwa expressed "grief and heartfelt condolences to the bereaved family", said the official military spokesman.
Up until her husband's ousting last year, Kulsoom Sharif had never been a politician, but she memorably led protests after a 1999 military coup that ended a previous Sharif administration.
With her husband jailed by General Pervez Musharraf, she broke through a police barricade that had been set up around her home in Lahore in July 2000 in an attempt to prevent her from leading a public rally.
She managed to get away in a car, which was chased by the police for several miles. When police finally surrounded the car, she locked herself in for several hours in a standoff until police finally towed the vehicle away.
The Musharraf regime eventually allowed Nawaz and Kulsoom Sharif to leave the country, and they spent years in exile until returning in 2007 to contest new elections after Musharraf stepped down in the face of mass protests.