Skull, bones of missing Kushtia college student found in Chuadanga: police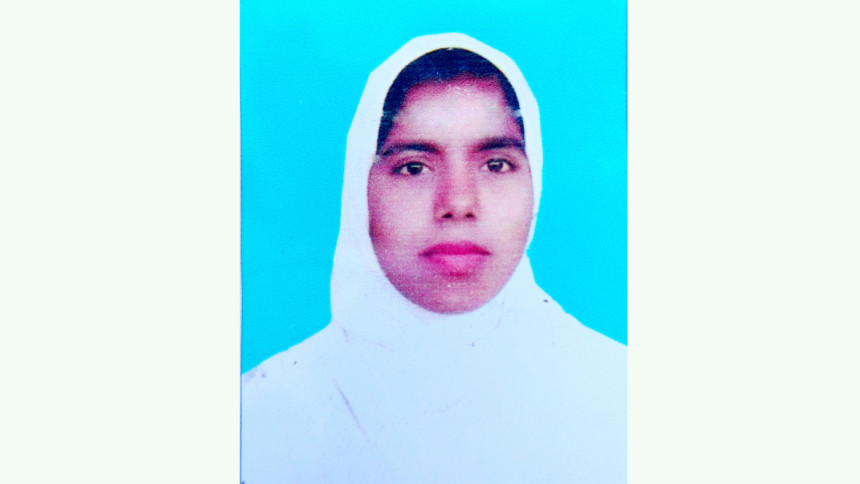 Three months into her disappearance from Kushtia, a college student's skull and bones have been found at Damurhuda in Chuadanga.
Mark sheets and certificates of her JSC and SCC examinations, a bag and some clothes including a burqa were also recovered from the spot, reports our Kushtia correspondent quoting police.
After autopsy, police yesterday confirmed that the skull and bones belong to Mim Khanam (18), daughter of Madhu Khan of Pipulbaria village in Mirpur upazila of Kushtia and a student of Amla Government College, said Officer-in-Charge (OC) of Damurhuda Model Police Station Abdul Khaleq.
Locals found the skull and some bones scattered on the banks of the Mathabhanga River at Wazirpur village of Damurhuda on Saturday afternoon.
On information, police rushed to the spot yesterday and sent those to Chuadanga Sadar Hospital for autopsy.
They also informed the matter to other adjacent police stations.
Getting information from Damurhuda police, Kushtia's Mirpur Police Station informed the matter to the family of Mim as a GD was filed with the police station after her disappearance.
Mim's father Madhu Khan and mother SarejanNeshaconfirmed that the recovered objects belong to Mim after those were shown to them at Damurhuda Model Police Station on Sunday.
Mim's mother said that her daughter went missing while visiting her grandmother's house in Sultanpur of Mirpur upazila under Kushtia two months and 22 days ago.
The OC said one of Mim's relatives told police that she had fled the house with a youth of the same area three months ago and since then she was missing.
According to police, Mim was killed a few months ago and her body and belongings were dumped on the banks of the river.
The police official said a murder case was filed and drives are on to arrest those who are involved with the incident.