The Villain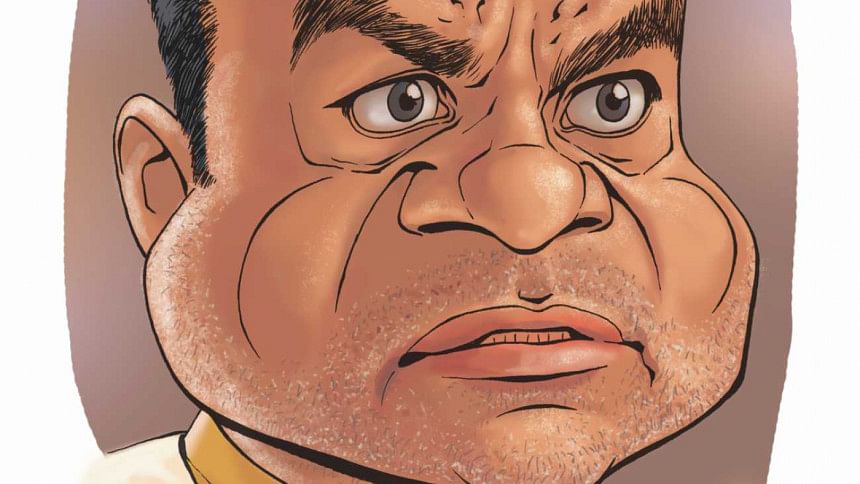 Young ladies fear

His sadistic smile,

The beast incarnate  

Sends shivers down their spine.
Misha's trade is villainy,

He does it with pleasure;

The scenes where he's beaten

The audience does treasure.
He is more despicable 

Than anyone has ever been;

But hold on, my friend,

That's only on screen.
By Sadi Mohammad Shahnewaz

Caricature: Sadat