Wise Words of Afzal Hossain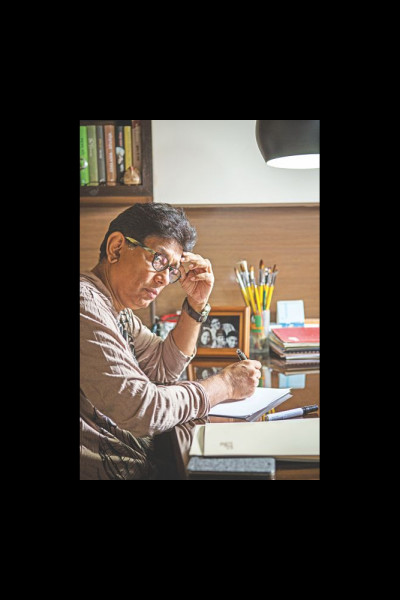 There is a lack of constructive criticism in many of our cultural works. The reason for this is because we are a very serious nation and anything slightly negative isn't taken lightly. Renowned celebrity Afzal Hossain, however, braves the negativity and offers helpful insights and constructive criticism in his Facebook profile. The issues he talks about are anything he feels strongly about; be it political, social, cultural, etc. We here at Star Showbiz appreciate this effort very much and so, would be bringing his thoughts and feelings to you.
Audiences only know Bipasha as an actress and a television personality but very select few know that she studied in the Department of Fine Arts at University of Dhaka.
There was a time when she used to act in theatre and had a fantastic apt for writing. She hasn't been very regular in television these days because she is currently busy reinventing her identity. 
I have known her for a long time, and this is just like her. She would never undertake something without dedicated her full attention. This is why she is rarely seen on screens these days, as she is busy with her art. I can understand how big a decision this must have been because acting and captivating audiences is the kind of sweet poison that is very difficult to give up, especially considering that the field she is now working in isn't as vibrant or as exciting as the world of acting is. 
It is truly amazing that she has been able to reconnect with her obsession for painting even though her long career as an actress didn't allow her to indulge in her passion. This was only possible through her sheer will and indomitable confidence. 
It is not easy to stand out with your unique identity in the world of painting. It is truly amazing that despite being very young, she has not fallen behind as an artist.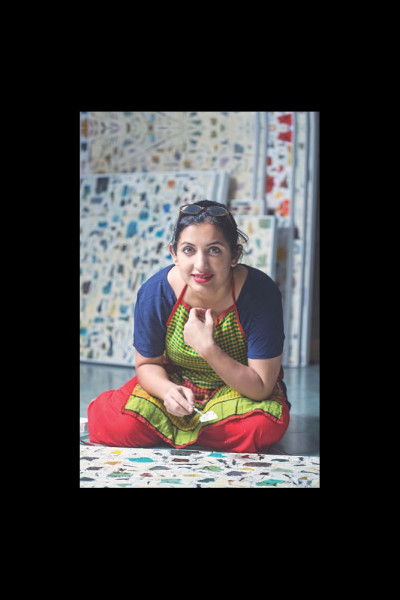 Recently Bipasha has had a couple of art exhibitions abroad, which goes to show that Bipasha the artist has matured since her debut large scale exhibition at the Bengal Gallery in Dhanmondi a while back. 
I have been keeping an eye on Bipasha ever since she started her transition from an actress to a painter. Seeing her determination to make it in this field, impressed me to no end and propelling my respect for her even higher.
There is a good amount of fulfilment to be had if you indulge in a creative field with utmost dedication. If you have a passion for something, but you are unable to fulfil it for whatever reason it may be, then it can be a source of constant pain. 
She won me over as an artist from the very exhibition that she held. The ability to bring out one's thoughts out into the canvas is no small feat and Bipasha ties to do just that, but just like any human being, sometimes there are mistakes. At times like these, any artist feels incredibly helpless and vulnerable, and that hampers their work even more. Trying to get out of this situation is just as difficult.
The works that were on display at her first exhibition shows her clear desire to bring out her thoughts and feelings but to me, it felt that there was still room for improvement. However, she still managed to shine through because of her intelligence and the aura of a promising artist emanating from her.
Her recent exhibition at the Bengal Lounge in Gulshan showed me that she had managed to live up to that promise of a better artist. Her drastic improvement in such a short amount of time is truly impressing.