Television of a lifetime
Television of Innovation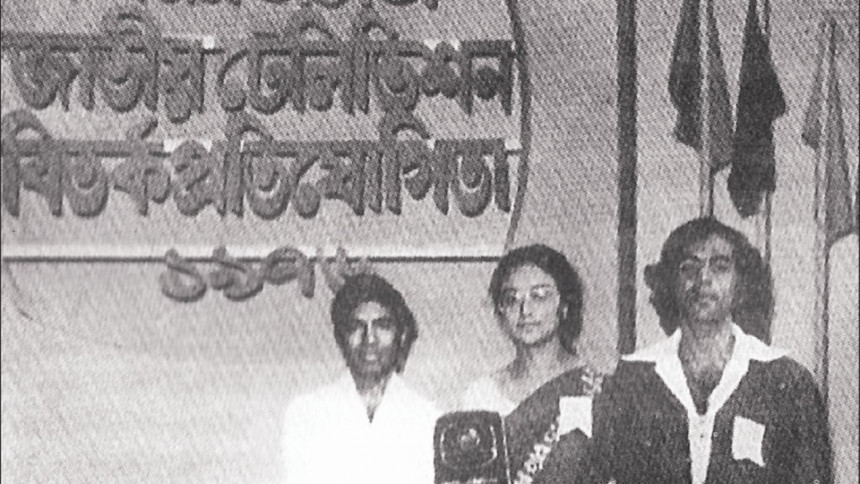 When one wonders what might be the longest running program in television? The answer might be weekly dramas, modern day singing programs, or programs centered on Rabindra Sangeet and Nazrul Sangeet. People might also relate programs such as "Ittadi" or "Mati O Manush" as a longest running program. But surprisingly the longest running program is a children's program. This program was based on a science related topic which used to air on an off peak time. But even with the off peak time this program was one of the longest running shows ever. Dr. Muhammad Ibrahim, who is the brother of Dr. Muhammad Yunus, used to anchor this show for a long time. And Mahbubul Alam produced this program for a longer period of time. 
In television no surveys were conducted to find out the age of viewers who watched education based programs. But in reality, many education based program was aired in different times in television. There were different types of education programs. But mysteriously most of the target audiences for education based programs are children.
Mahbubul Alam, who was a producer at that time, was once walking beside the Hatirpool market. There he saw a guy selling homemade chargers. The specialty of this charger was if your pencil battery charge finishes away, then you can recharge your batteries within this charger. And for this the charger won't take up much of your electricity. Mahbubul Alam then asked the guy, how he learned to make this charger?
The guy told him that he came from Dhamrai to Dhaka to sell the charger. He told him that he learned to make this charger by watching the science based show in his television. By selling this charger he is able to live quite well with his family.
Mahbubul Alam then talked about another program that taught something important, that program dealt with a charger that does not need electricity. It can be run with sunlight. 
That guy told him that he didn't see that program. But he showed a lot of interest to watch that program. He then went on to say that if he could make a charger like that then his sales will surely double. Mahbubul Alam then showed him the program and taught him how to make the charger.
And needless to say after that incident, everything changed for the gentleman from Dhamrai. Nobody knew as to how this education based program helped him to change people's life. But as days are passing by the rate of education based program are declining. The whole criteria of television based programs are now contriving on the idea of news based programs and entertainment. There is evidence of television having a huge impact on education throughout the world. In New Zealand, due to broadcasting of various education based program in television, it has created various impacts on the country's social system. Many of the TV enthusiasts know about this history.
Education based programs in television had a direct and indirect effect on us. This is because apart from education based programs, other programs in television teach us about sensitivity, humanity and cultural values. Apart from these, it also introduces us to the cultural values of people from different countries.
The writer is Managing Director, Channel i
Translated by Imtiaz Salim