Music in all its glory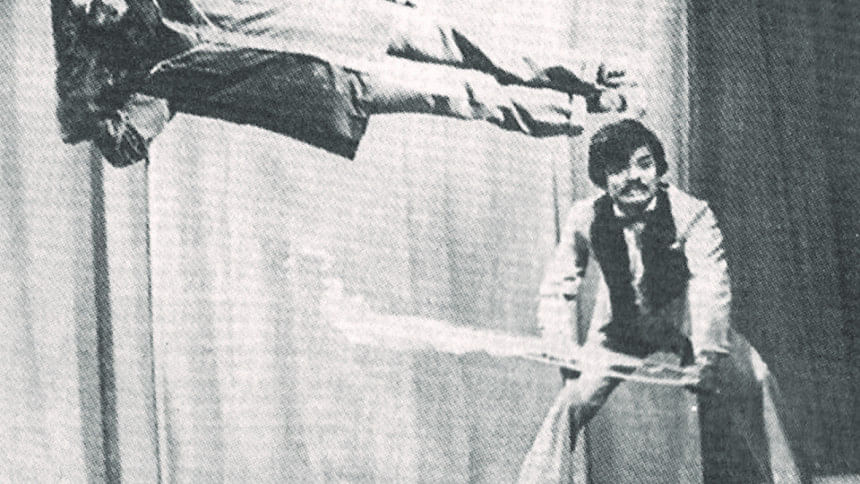 [Continued from last issue]
The rich history of magazine program in Bangladesh television is quite prominent. Even if now a survey conducted among the audience as to which show in Bangladesh television is still popular among the mass then undoubtedly the name "Ittyadi" will be dominant. "Ittyadi" the show which is hosted by Hanif Sanket sees more audience than Bengali movies and weekly dramas. The same thing can also be seen during the Eid programs, the most persisted name that appears among the audience is none other than "Anondomela".
The program "Anondomela" which was aired in Bangladesh television was initiated by Professor Abdullah Abu Sayed. At that time there was only one occasion that was considered special i.e. the auspicious occasion of Eid. At that time this was considered a big risk putting a magazine program instead of airing drama. And the audience accepted the program "Anondomela" whole heartedly. Unfortunately in the festivities of Eid in television the word "Anondomela" remained stationed there. Later on the program was not able to keep up its popularity.
Later on the program Anondomela went under a lot of experiments. In an anchor based program producer Firoz Mahmud created the program "Anondomela" without any anchors. Producer Riazuddin Badsha one time produced a version of Anondomela with various artists participating in the program to host some of the segments of the show. Although the program was experimented in various ways but it still failed to gain any audience response. When package program was started in Bangladesh television, a law was regulated that no package program would be aired in special days.
Anondomela program which was one of the most popular program in Bangladesh television lost out on  its popularity due to lack of proper planning. But back in those days, whenever national award used to be awarded the name of Anondomela was adamant. Many years ago in the weekly newspaper Jay Jay Din used to give out yearly awards to television programs. In one its survey in the newspaper, two of the hosts from "Anondomela" got the best award for hosting and they are Forhadur Reza Probal and Kumkum Hasan.
In the Prothom Alo newspaper, the Meril Prothom Alo Awards are always given to "Ittyadi" program every year.
As there is a fair case of success in terms of magazine programs, there is also a fair share of failures that comes with them. There is a huge collection of package programs that are either popular or scrutinized. In case of drama and music programs, the rate of experiment that could be done was much greater than those that can be done in magazine programs. But even so there has been lots of magazine programs in television, but the ones that has gained more attention are the entertainment magazine programs. In Bangladesh television, people like Fazle Lohani, Abdullah Abu Sayed, Afzal Hossain, Hanif Sanket, and Abdun Nur Tushar who has produced remarkable magazine programs, small portions of the programs is responsible for the production of popular magazine programs in Satellite televisions. Even the production of shows in abroad with artists from our country, is also an outcome from magazine program's modernity and extravagant hosting. In various talent searching program, the touch of Bangladesh television magazine program is quite significant.

The writer is Managing Director, Channel i
Translated by Imtiaz Salim