MAN OF MANY TALENTS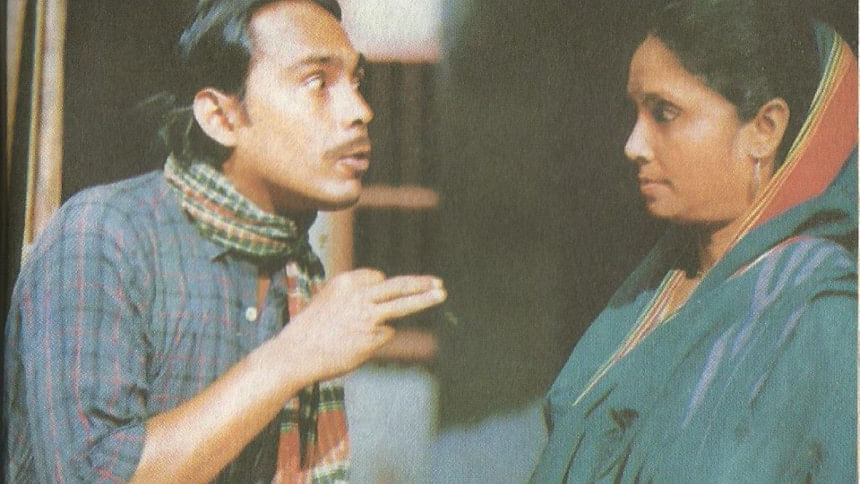 There was a talk about Selim and Shimul that if they start performing in front of camera then they can make any program so interesting instantly. It has to be mentioned, that child artist named Shimul Billah is now working at television, stage drama and even in music with full of power.
There were so many other child artists apart from Selim-Shimul who can be so much amazed seeing back to their early life. There is a program called "Chhotto Khobor" which has been telecasting from 30 years on television. The facts and events based on children happened around the world used to be telecasted in this program. Ali Imam had planned making this and he himself had been writing the script of the program for a long time.
Nowadays we can see news from the internet. There are now CDs and DVDs of movies, cartoons and programs available. But at that time there were few newspapers and magazines from abroad for children. Ali Imam showed his bravery by taking initiative of making "Chhotto khobor" every week writing scripts based on those foreign newspapers and magazines. Ali Imam was not involved in making this television program during the liberation war.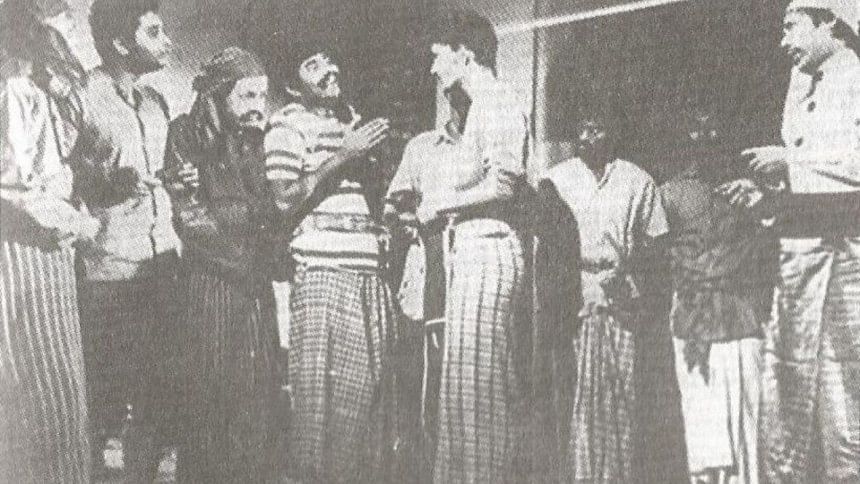 At first the program used to be anchored by Master Ripon. Ripon at that time used to participate in several dramas that have been telecasted in various programs for children. He also played the young role in the drama "Shangshaptak". But initially Abdullah Al Mamun had faced so many troubles in making "Shangshaptak" since it had so many arrangements. Because everyone said, it was impossible to shoot this type of bigger screened drama serial in such tiny studio of DIT. Abdullah Al Mamun himself also realized this problem while making the script. But at that time not only Abdullah Al Mamun but also everyone of television had courage to work. Almost everyone came ahead to help Abdullah Al Mamun considering if he successfully do this drama then it will bring some good reputation for the television since "Shangshaptak" is a very big novel.
At that time the television center of Rampura was still under construction. No light, no makeup room, no studio floor had been made yet and no air conditioner had been installed. Then the recording of "Shangshaptak" used to be held by putting recording machine in the car and the light had been hanged up in the rod. Besides Rozi Samad film stars like Kobori and Fateh Lohani have acted in this drama. Everyone had worked during the whole night for this play.
Overall, this active team work has given "Shangshaptak" massive praises. But due to the liberation war in 1971 the broadcast of "Shangshaptak" got end after telecasting only 9 episodes.
After the liberation war Abdullah Al Mamun got Rampura studio with its bigger arrangement. He got more facilities. Even he took help of a helicopter to shoot the last scene of the new "Shangshaptak" drama serial and that was the first ever drama which has taken shot from a helicopter.
The newly made "Shangshaptak" had changed the line-up of its artists. The artist of the first drama of television Ferdousi Majumder has come to play the role of Hurmoti. Khalilullah Khan has replaced Fateh Lohani. Subarna Mustafa replaced Kobor and Mujibor Rahman Dilu replaced Master Selim. Imdadul Haque Milon has joined the production team to contribute. Considering everything "Shangshaptak" has become the best drama of Abdullah Al Mamun.
Abdullah Al Mamun loved to adjust himself with the time and that is why Shangshaptak has become the best drama. In Abdullah Al Mamun's each and every work he tried to make the story relating the current phase.
.................................................................
The writer is Managing Director, Channel i
Translated by Imtiaz Salim