The discarded father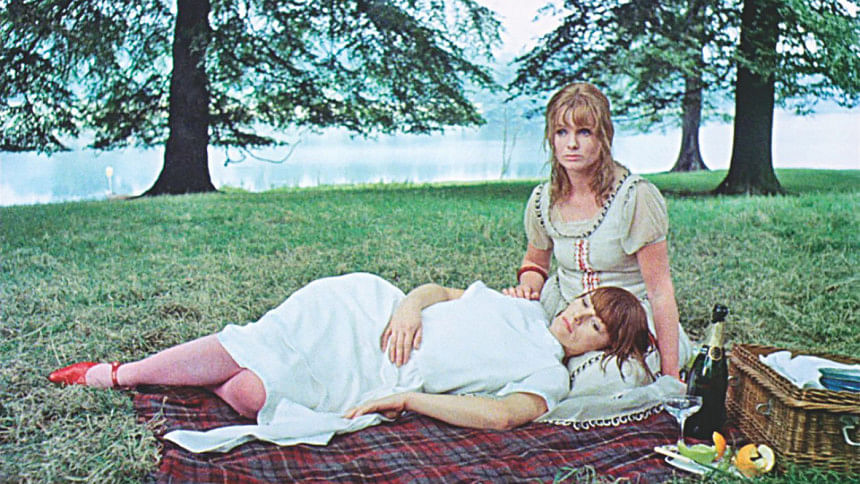 Call it serendipitous (Indian English has coined a word with similar connotation coaccident in its Bollywood movies) if you wish, in recent months I had the rare stroke of luck watching three interviews of Ian McKellen, Glenda Jackson and Anthony Hopkins successively on Amanpour, one of my most-liked talk-shows produced and anchored by Christine Amanpour, CNN's chief international correspondent. Before I explain who those interviewed personalities/celebrities are, I would like to put forward my persuasive logic for liking the show. Our turned off experience says twenty-four plus television channels of Bangladesh telecast regular talk-shows of different kinds, and nobody would deny the fact that these shows mostly abound in politically charged debates. But unfortunately few of them have been able to impact our conscious and well-versed community effectively, and to me one of the foremost reasons for that is, most producers and anchors of the shows do not believe that opinions of the people of arts and culture on political and social issues can be of any value at all. In sharp contrast Amanpour of CNN and HARDtalk of BBC are two intense exceptions.
So, who are those celebrities? All of them are primarily stage, and secondarily movie actors. Out of the three I am sure all movie buffs will readily recognize Ian McKellen and Anthony Hopkins for their monumental acting, Ian in The Lord of the Rings, The Hobbit trilogy, and Anthony in The Silence of the Lambs, Hannibal, Meet Joe Black, and The Mask of Zorro, just to mention a few. Both of them were awarded a number of awards that include Academy Awards, Golden Globe Award, and innumerable prestigious honours for stage, movie and television acting. As for Glenda, perhaps a lesser known actor (actress to be more specific) in Bangladesh, she is essentially a stage person though acted in the film versions of D H Lawrence's novels Women in Love, Rainbow, and also in Ibsen's play-(Hedda Gabler)-turned-movie Hedda, and many more.
She is also a recipient of many awards for her contributions to stage, movie and television acting. But the most remarkable similarity that all three have is in their acting in William Shakespeare's King Lear, and Christine Amanpour interviewed all of them in her show discussing their acting in the same play and their realization of power play in relation to public governance.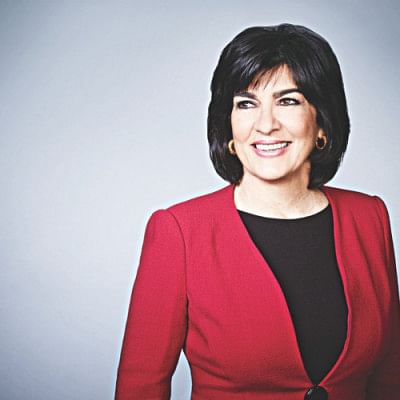 Interestingly Glenda Jackson, a former British Labour Party politician, played the role of King Lear in 2016. In her interview with Christine she expressed her frustration as, in spite of her being a women acting the role of King Lear, very little interest was shown by the theater critics. At that time she was Old Vic Lear, and now she is expected to perform the same role for a Broadway production commencing from April 2019. About the role of Lear she said, '. . . this is a role you continue to work on to make new discoveries.'  Mind it she is eighty-two!
Ian McKellen is seventy-nine. He too is an English actor who is playing, on-and-off, the role of King Lear from 2007. In his Trevor Nunn production he infused his performance with such compassion that the audience felt for this 'discarded father' [that is, King Lear] long before his breakdown in the storm. The entire setting was made contemporary as per his conception and its launch. The idea that prompted this interpretation of King Lear happened to be, 'Lear is both the ancient Celtic king of curses and superstition and the existential antihero, questioning what, if anything, lies at the centre of his being once his worldly titles are stripped away.'
Anthony Hopkins, eighty, more known as a Welsh guy, played the role of King Lear in a 2018 made-for-television film version of the play. And Mr. Hopkins's Lear is at first every inch the tyrant; a blunt, gruff, arrogant man used to obedience and obeisance, incapable of reflection or empathy. Or as he put it pithily between takes, 'a punchy old guy.'
So much so for King Lear, written four hundred thirteen years ago! Fascinatingly, it has not lost its interest, relevance and interpretation even in the twenty-first century. Being nostalgic I am tempted to recollect, years back once when Aly Zaker and I were watching a play at Baily Road, Mohila Shamity, Aly Zaker requested me to translate King Lear exclusively for him. Reminiscing him doing the role of Galileo, my first translated play, I was so enthused that I finished the translation within a month. But it could not be brought to stage as yet—has the discarded father lost his pertinence in our country? I am not very sure!
The writer is an educationist teaching English Language & Literature at Central Women's University. He is also a Bangla Academy awardee for translation.