Kung Fu Panda 3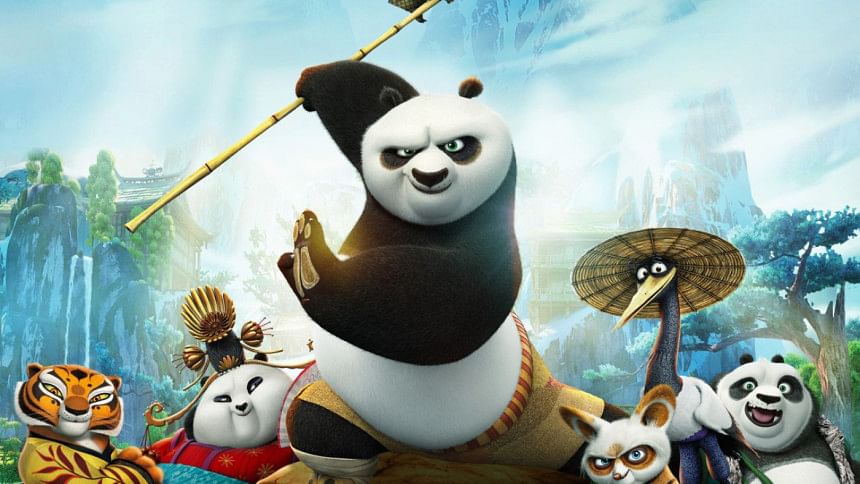 Directors: Alessandro Carloni, Jennifer Yuh
Writers: Jonathan Aibel, Glenn Berger
Stars: Jack Black, Bryan Cranston, Dustin Hoffman
Strengths: Story, Action 
Weakness: Certain elements from the old movies present
Runtime: 95 minutes
Rating: 4/5
Plot: Continuing his "legendary adventures of awesomeness", Po must face two hugely epic, but different threats: one supernatural and the other a little closer to his home.
Review: With an all-star casting, and an engaging story, the flabby panda returns to continue on the story first teased at the end of Kung Fu Panda 2. This time, Po is reunited with his real father and his own people. We also see the return of the mystical turtle Oogway, and are offered a small glimpse into his past through the movie's antagonist, Kai. China is once again in peril as Kai travels to the mortal realm by absorbing the energy of all bygone masters, including Oogway. It's up to Po to stop him, and at the same time, discover himself and realize his true potential as well as taking on newer responsibilities. 
When a franchise is stretched to more and more sequels, you start to see degradations in the story, or the casts, or both. The Kung Fu Panda series can count themselves lucky as they are the exception. It seems they get better with each new outing, and that is plainly visible with this third film. The story, while bringing in certain elements of the old like a technique to master in a similar self-discovery, still feels fresh enough to be enjoyed without the impending feeling of déjà vu. The voice actors for the original characters remains the same, bringing their own unique traits into each character, while adding fresh talented voice actors to fill in new roles also adds a new realm of enjoyment. Finally, the animation has also been pumped up to truly display all the awesomeness of Kung Fu moves. The recent announcement that this franchise can see three more films to portray Po's journey really doesn't surprise me at all. It is that good. A must watch.
Reviewed by Intisab Shahriyar