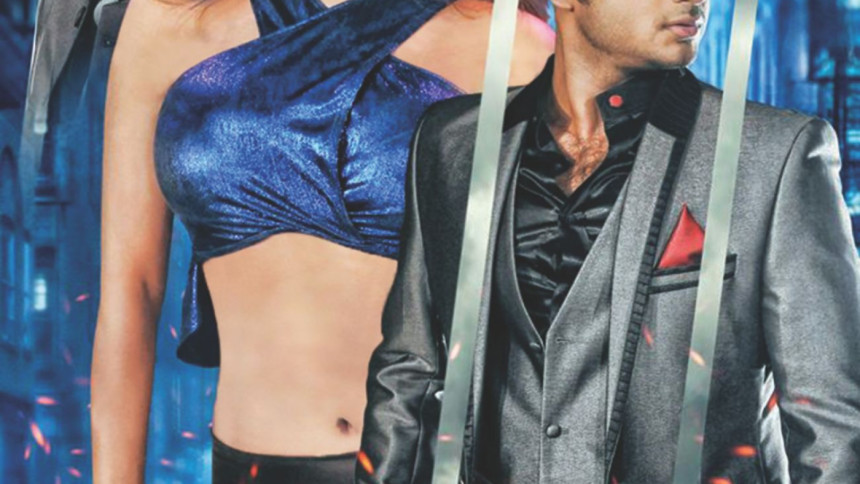 Director: Iftakar Chowdhury

Writer: Iftakar Chowdhury

Stars: Anisur Rahman Milon, Bobby, Bappy, Shimul Khan

Strength: Music 

Weakness: Story, Costume

Runtime: 140min

Rating: 2/5
PLOT: The story of a vengeful woman who infiltrates the relationship of two brothers with the intention of murdering them for killing her father. 
REVIEW: The revenge plot has been written by Iftakar Chowdhury, who fails to narrate the story effectively. The build-up to the climax was somewhat clumsy, making the plot obvious as to where it was headed. Actor Anisur Rahman Milon, who usually adapts to every role given to him and performs admirably, had lacking in his performance for which he could not stand out. He had plenty of segments where he could have displayed his talents, but unfortunately did not do so. Bobby, who portrayed Ivy, looked pretty glamorous from the beginning. She did an admirable job in the film however, her acting needed improvement. The role portrayed by Bappy was quite vague; it was confusing as to what exactly the character was assigned to do in the film. The young protagonist portrayed by Shimul Khan was one of the few things good about the movie. He fully utilized his character in the amount of screen time given to him. 
The costumes selected for the actors did not suit them well, which is another negative aspect of the film.  The music provided by Adit was commendable, and the songs were quite enjoyable.
Overall, the movie fails to hit the mark, which could have been easily taken care of with proper storytelling and acting.
Reviewed by: Zahid Akbar