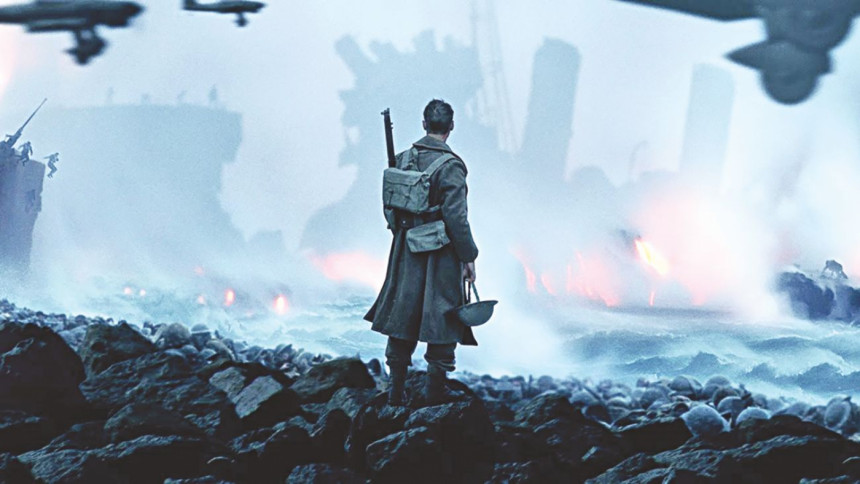 Director: Christopher Nolan

Producer: Emma Thomas, Christopher Nolan

Cast: Fionn Whitehead, Tom Glynn-Carney, Jack Lowden, Harry Styles

Strength: Screenplay

Duration: 106min

Rating: 8/10
PLOT: When the Germans invaded France in May 1940, thousands of allied troops were stranded on the shorelines of Dunkirk. The stranded soldiers were to be captured by the Germans as they had nowhere to go but with little help they cleared out without any further delay. Utilizing each and every functional maritime along with non-military personnel naval, almost 330,000 soldiers from the British Empire, Belgium and France were gradually evacuated from the shoreline. The German Air Force were in charge of preventing this evacuation but it was repealed later on, which gave the allied soldiers enough time to evacuate and prepare themselves for the raging war afterwards.
REVIEW: Dunkirk is a 2017 war movie based on true historical events of the Dunkirk evacuation in 1940 during World War II. Durkirk has received substantial praise from critic, many deeming it as the most impressive work of Christopher Nolan yet, as well as acclaiming it as one of the best war movies ever made. Nolan covered the full event of the evacuation, including scenes from the land, air and the English Channel which included uncountable action scenes.
Special sound effects were used in the film to create a thrilling and stimulating experience for the viewers and the graphics were beyond imagination. Nolan did an amazing job with the screenplay and even used elements such as boats which were used during the actual Dunkirk evacuation. The whole imagery of the war felt real throughout the film because of the appropriate equipment used according to the epoch. The action sequences were truly electrifying and captivating. For any movie lover out there, Dunkirk is a must watch.
Reviewed by Rushabah Tabassum