Shopner Ghor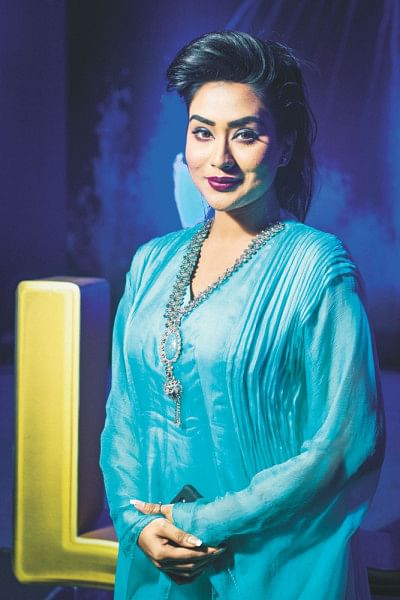 Hoping to create sensation at the theatres, director Taneem Rahman Angshu plans to release his debut film Shopner Ghor on November 09, 2018. The movie encapsulates the psychologically thrilling story by Anish Das Apu with the screenplay written by Shawon Haque.
In the story, a character named Shimanto and his wife Maria dream of having their own child and a happy abode. They find their dream house and share a good relation with the landlord Mr. D'Souza; however their dream house starts to curse their life. Maria comes to know from a friend that an unusual death of a girl took place in their house and later her friend passes away. On the other hand, Maria's husband starts worrying about his career because of his rival Shovon Khan. He asks help from Mr. D'Souza, who was a cult follower and soon Shovon Khan is murdered. As the story goes on, many more paranormal incidents occur. "This movie has a horror storyline", says director Taneem Rahman Angshu. "I believe this will be the first time, the Bangladeshi audience will see something like this. They will surely experience something new."
"I never acted in horror movies before"- stated the lead actor of Shopner Ghor, Anisur Rahman Milon. "This movie promotes a whole new type of story and I think the audience will appreciate it too."
Shimul Khan says that the main attraction of the movie is the visualization. Each scene possess eccentricity and entertainment factor. "I hope that audience will love the characters", Khan said.
The cast of the movie includes Shimul Khan, Quazi Nawshaba Ahmed, Arfan and many more. The music for the movie was composed by Sajid Sarker and sung by Nancy, Tahsan and Kona.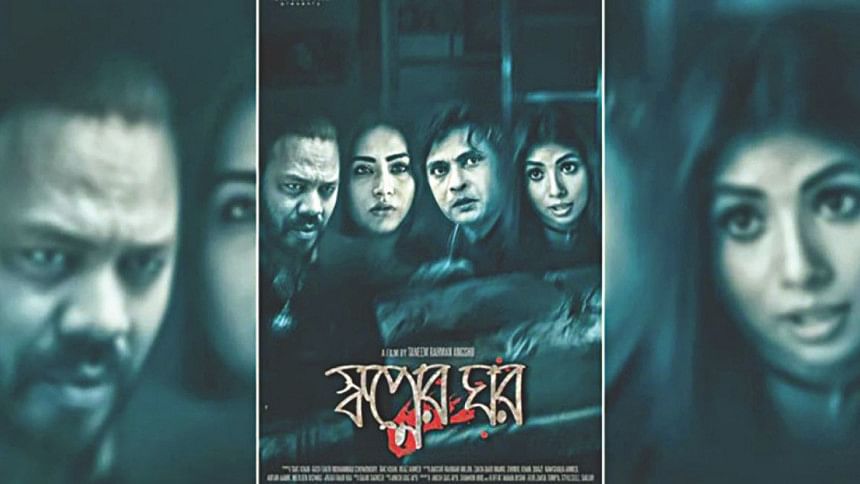 By Joana Nomrata Mazumder and Zahid Akbar