Amar Prem Amar Priya
Mozammel Haque Khan produced film, 'Amar Prem Amar Priya' was finally released on February 8, after facing many roadblocks regarding its release. The film has been released by 'Heart Beat Productions', under the banner of 'One Star International Movies'.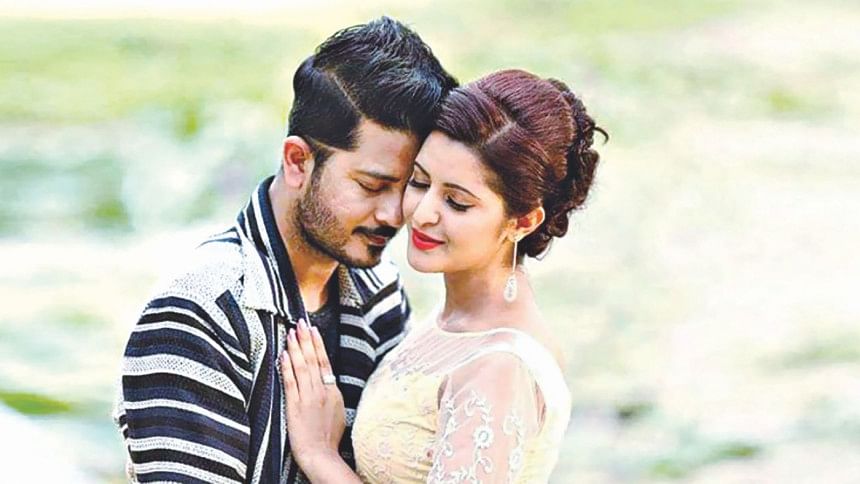 Starring in the film are Pori Moni, Kayes Arju, Misa Sawdagor, Ali Raj, Rebecca and Don. When asked about the film, Pori said, "This film is about a perfect love story. We finished shooting for the film quite a while ago. So, I believe my fans will enjoy it". Actor Arju also praised the film saying, "The film's release was postponed a few times for different reasons. We regret this, but I believe that the anticipation of waiting for a movie's release is just as fun. I hope the film will be added to the list of the movies to be discussed this year". The film's director, Shamimul Islam Shamim is hopeful about the film's success. He said, "Amar Prem Amar Priya is the first film of Pori and Kayes Arju together. I believe the audience will enjoy seeing their chemistry on screen. It is a very simple love story and I believe they will be able to relate to it".
By Zahid Akbar and Shreya Shomoyeeta