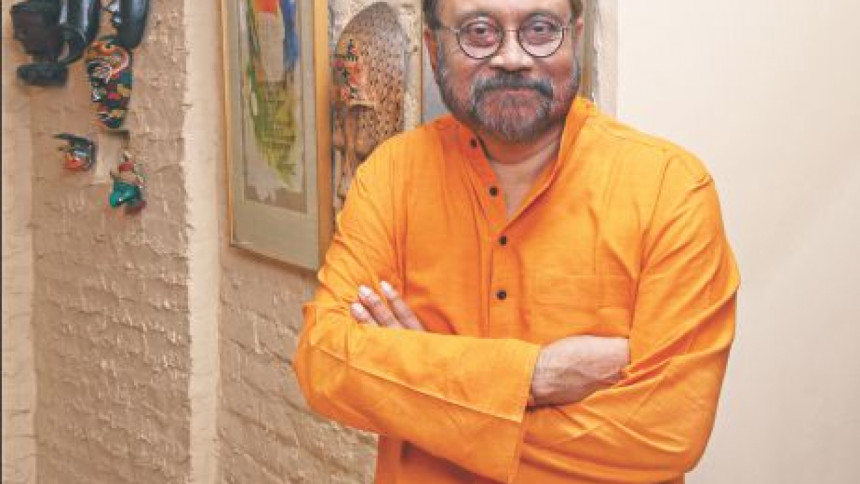 I was thinking of how the future would be in this new-born nation of ours. Looking at the void, ruling over the dark waters of the Jamuna, I was ruminating on the immediate past that we had travelled through and attempted to imagine what the future would hold for us, in the just liberated Bangladesh. There was no easy indication. We were so close to and yet so far from our motherland over the last nine months that it was not easy to imagine the kind of life that this newly born motherland had in store for us.
I was not sure if the job I had left behind and went to war would be waiting there for me anymore. I could not even imagine the new economy that would emerge for us, in that, in a totally devastated land, I could have had to settle for a very insignificant job for my survival. I didn't know if there would be any place for me that I could call home. I didn't know if my elder brother was still fruitfully employed. There were hundreds of such discomforting thoughts that kept coming back to my mind as I kept looking at the flowing waters of the Jamuna river that night.
We took a country boat at around 07:00 in the morning from Goalondo to Aricha, the following morning. This journey with the cool breeze blowing from the north, rejuvenated me a bit and I fell asleep on the deck of the boat. It took us four hours to reach a village close to Aricha, where we had to disembark and walk towards the ghat. This was quite another experience. There was the river to the left and vegetable patches to the right. The morning with a mild winter sun seemed extraordinarily beautiful. I could literally smell freedom in the air. And the smell of freedom was accentuated by the fragrance of the crop of the season like mustard and coriander. There were only a few dilapidated buses available to travel from Aricha to Dhaka and we took one of those. There was no regular bus service between these two points. It took us a little over three hours to arrive at Dhaka. By the time we entered the city from Mirpur it was nearly afternoon. I was amazed at being greeted by my city with an enormity of colours. Men, women and children were all on the city streets wearing colourful dresses. I don't think there were anybody within the confines of their houses that after noon. Here was a just liberated city celebrating its hard earned freedom. Bangabandhu Sheikh Mujibur Rahman had returned from the Pakistani prison via London that morning. So there was all the more reason for celebrations.  
I distinctly remember having gone cetaceous at this heavenly feeling of returning to my dear city after the protracted war of nine months. I met my brother, sister-in-law and their daughter born during the period of the liberation war. Both my brother and I were happy beyond measure on meeting each other after the war. I never thought that I would ever be able to meet the rest of my family in this life. I remember having hired a rickshaw and travel through all my known roads in the city. Oh, what an ethereal pleasure it was!
The author is a renowned stage performer, actor & director. He is also a successful business personality.