"We have a big lineup of things happening at the festival" - Bianca Taal
Bianca Taal is the Head of Development Program at the International Film Festival at Rotterdam. We caught with her for a small chat.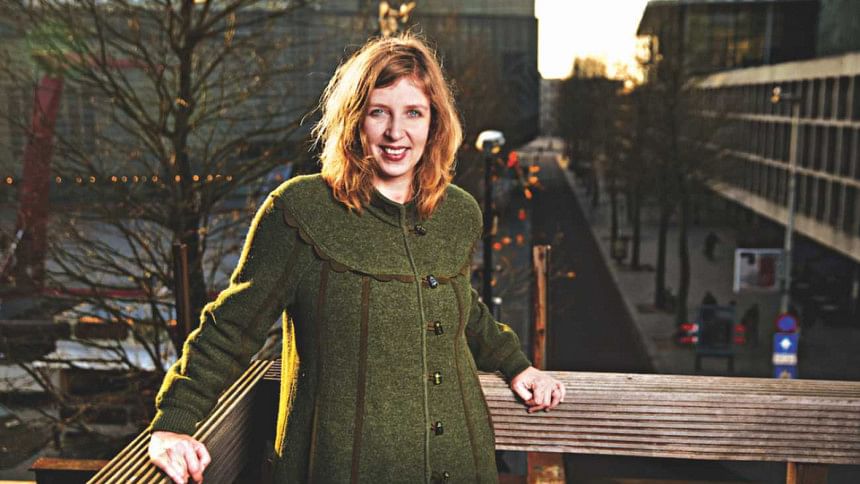 Rafi: So you have name that sounds kind of Indian. 
Bianca: It is an Italian name, actually.
Rafi: Are you from Italy?
Bianca: No (laughs).
Rafi: Can you tell us how many programs simultaneously happen at the film festival?
Bianca: I believe, the festival as a whole happens to encourage the talents of the young directors and develop themselves. It already shows in the competitions for emerging film makers. We also have dedicated programs for them. One of them, for example, is the Rotterdam Lab which is for producers who also work on an international level. So there is a lot of attention for co-production and how to collaborate with different international parties together.
Rafi: If someone wants to join the Rotterdam Lab, what are the criteria they must meet?
Bianca: We organize the Rotterdam Lab with various partner organizations. There are different film institutes, festivals and funding bodies who each send us their producers. So a total a 60 to 70 producers participate but it is not through an open pool of applications. So in order to participate they must apply through a funding body they are acquainted with. That depends on where the producer is from or who the producer is acquainted with in his area.
Rafi: How many awards do you give in total for this festival?
Bianca: There are different awards for different categories. There are 3 equal awards for short films. There is the 'Hivos Tiger Competition' award for short films which is the headline of the festival. Here, we present 8 new films and there is one main award and another award to be decided by the jury for special artistic merit. It can be for the camera, sound deign, etc. The main award consists of 40, 000 euros.
Rafi: What other workshops or programs happen her during the festivals?
Bianca: We have a big line ups of things happening here at the festival. Currently there is a Masterclass going on by Oliver Assayas on "Personal Shopper", we had Barry Jenkins for "Moonlight". There are also different panel discussions about deep subjects that we are exploring at the festival.
Rafi: If we have a joint film festival where we show the films of the festival at Dhaka, what would be your opinion on that?
Bianca: It will be wonderful. There will be more exposure of the festival. Bangladeshi people will also get to see many different films. Bangladeshi films will also be able to  be a part of the film festival. We will also get more acquainted with the film scene at Bangladesh.
Interviewed by Rafi Hossain