Grape Vine
Bobby wins uro-cjfb perfomance award
Popular actor Bobby recently won the 19th Uro-CJFB (Cultural Journalists' Forum of Bangladesh)Performance Award for the category Best Actress for the film Nolok. The award function for 2019 was recently held online. Aside from this, Nolok bagged several other awards for different categories, includingShakib Khan for Best Actor, SakibSonet for Best Director, Asif Akbar and Kona for Best Male and Female Singers, Ahmed Humayun for Best Music Director and Ferrari Farhad for Best Story and Dialogue. Bobby said, "Everybody desires recognition for their hard work. When I receive appreciation and accolades for my performances, I get more passionate about my work. This award is a very big achievement for me."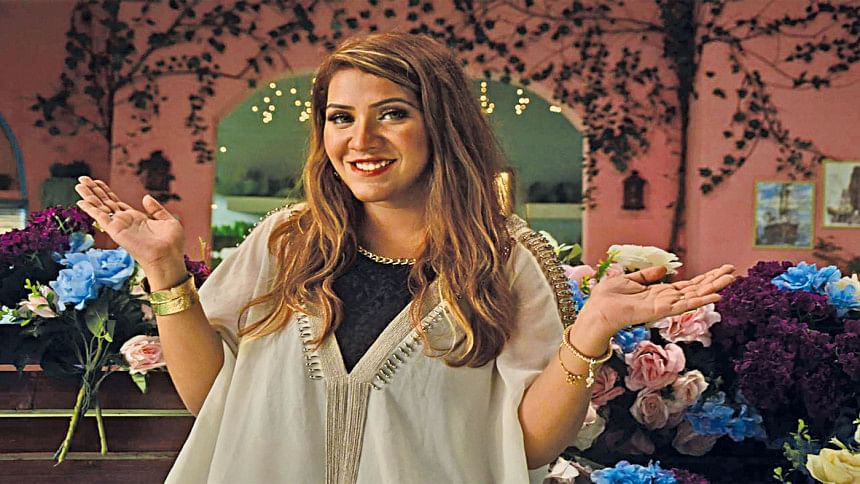 Pooja's new songs
Singer Badhon Sarkar Pooja recently did a folk fusion song, Nagad Prem, where she modelled for the music video. Pooja said, "It is a captivating folk song and my fanbase will find me in a new light. I have practised dancing for two days for the song, and later, the shooting for the song took two days." The music video is directed by Saikat Nasir. The song is written by WasikSaikat, composed by Naved Parvez and the rap part of the song is done by G. M. Ashraf.
Fahmida nabi's return
Singer Fahmida Nabi recently returned to Bangladesh after spending more than four months in England. She was residing there due to the lockdown and, on July 18, the singer came back. Fahmida Nabi said, "After coming back, I have been spending time at home reading books, watching the television, singing and also writing. While I was in England, I finished writing and composing two songs:TomaiAktaGaanShunabo and TomakeAj Bola Holo Na. I will be releasing the songs soon." Aside from this, the singer will be performing eight songs for a solo show during Eid-Ul-Adha. The show will be aired on Bangladesh Television (BTV).