Femme Fabulous: Bonna Mirza
Bonna Mirza started her career in Showbiz in 1997 with the drama 'Shukher Nongor'. Soon she won the hearts of the audience with her beauty, grace and amazing acting prowess.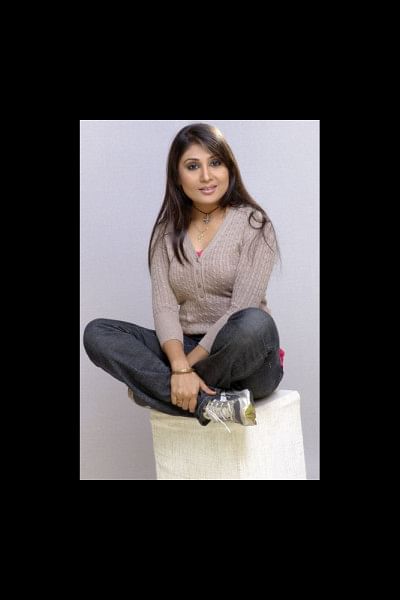 Skincare
Bonna Mirza believes having clean skin is the secret to beautiful, youthful looking skin. This is why she has made it her top priority to keep her skin as clean as possible. After coming back home she uses the Clinique Redness Solution Soothing Cleanser to first rid her skin of all impurities and dirt. Once her skin is completely clean, she uses the Clinique Turnaround Overnight Radiance Moisturizer. She also makes sure to drink plenty of water throughout the day to keep herself hydrated. Hydration is very important for healthy skin as it cleanses the skin from  inside and gets rid of toxins from the body. In the morning, Bonna likes to follow the same routine; however, she switches her night cream with Clinique Smart Custom Repair Moisturizer with SPF 15.
Haircare
Bonna makes sure to apply coconut oil every time before shampooing her hair. As using shampoo everyday dries out the hair, she uses it every other day. She uses The Body Shop Banana Truly Nourishing Shampoo.
Makeup
When going to office or out somewhere, Bonna uses the Clinique Anti Blemish Liquid Makeup along with the Mac Studio Fix Face Powder. For her eyes, she uses mascara by YSL and kajal by Bobby Brown. When applying eye shadow, she always prefers Mac over everything else. Finally she applies a little bit of Mac or Shesheido lipstick in any nude shade and completes the look.
Regular Wear
When going to office, Bonna always prefers cotton or silk sarees over everything else. However, when going out to run errands she likes to be a bit more comfortable and ususally goes with kurtis with pants or long skirts.
Party Wear
For parties, Bonna always prefers sarees however; she accessorizes them with chunky jewelry for a gorgeous look.