Winners of Celebrating Life 2017
Photography Contest winners Talk About Their Success
Through its illustrious 10 years, Celebrating Life has been known nationwide as a prestigious competition that highlights young talents in different fields. While photography contests of many varieties exist today, Celebrating Life was the first when it came to focusing on the young photographers of Bangladesh. Celebrating Life 2017 introduced a number of budding photographers to the national audience, and has awarded three winners of the Photography Contest during the Gala event hosted last Saturday at International Convention City Bashundhara.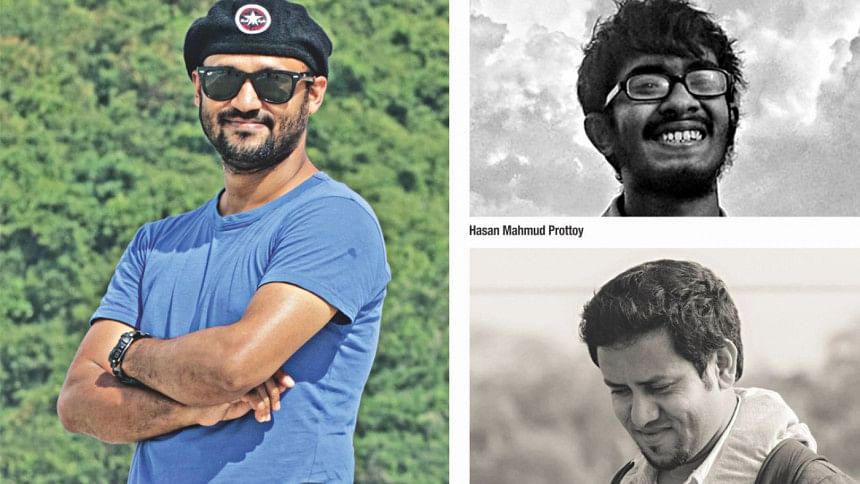 "I didn't expect the award at all," said Hasan Mahmud Prottoy, the first-place winner of the Celebrating Life 2017 Photography Contest. Prottoy's interest in photography began when he used to play around with his father's film camera from a very young age. "I started considering photography as a serious hobby once I had gotten a mobile phone, but after getting a DSLR camera from my mother, I never wanted to look back," he continued. Despite being a student from an Engineering background, he plans on studying photography further, so he can come as close as he can to being a professional photographer. "This has always been like a hobby to me but now that I have been awarded so highly, I will try taking my interest in photography as far as possible," stated Hasan Mahmud Prottoy.
The first runner-up, Md. Khalid Rayhan Shawon, shares a similar story. He is also not a professional photographer and thus didn't expect to win an award as well. "I take photographs purely out of passion, but this award has certainly encouraged me to pursue this line further," said Shawon. "I always had an interested in creative fields, and since childhood I wanted to do something in which I could freely express myself. Photography allowed me that independence," he added. In his photography entry, Shawon incorporated diversity by showing a Sautal family in their daily activities. He deemed it to be a diverse aspect of Bangladesh, because this particular society is female-dominated, and has very interesting local festivals, especially one where they color their houses in a form of competition. In his opinion, that fits the theme of Celebrating Life 2017: Diversity in Bangladesh.
Ahmed Raquib felt quite honored being the second runner-up, and had always dreamed of being a part of this contest. "I participated last year and was in the Top 12," reminisced Raquib, "I was encouraged to participate in Celebrating Life by my cousin Faisal Azim, who is an established photographer. He also inspired me to learn photography." Like the two other winners, Raquib also does photography out of passion. His interest lies in capturing pictures with positive messages that will hopefully bring a positive different in the society. "I definitely want to learn this craft further, and I want to inspire others through my photography as well," he added. 
It is to be noted that success is no stranger to the winners of Celebrating Life Photography Contests. Winners of previous years have managed to become prominent faces in international horizons, and are building themselves as names worthy of respect and admiration in both local and foreign grounds. We expect the same from this year's talented bunch of photographers, so wish them utmost success in their future endeavors. 
Interviewed by Amira Amin

Transcribed by Shams Rashid Tonmoy