TISHA A STORY OF LOVE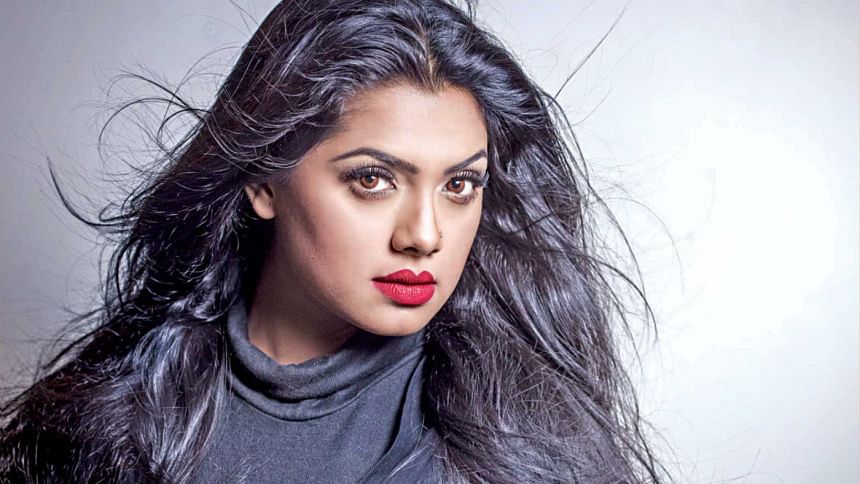 Nusrat Imrose Tisha, better known simply as Tisha, is a model and actor who has won the hearts of millions through her wonderful performances. Her personal life also comes to limelight, being married to the renowned director Mostofa Sarwar Farooki. Star Showbiz recently met her in person. From recent projects, love life to an abandoned music career, we dug deep, to find out who Tisha really is.
Are you nowadays more interested in cinema?
Not really. Be it in small screen or big, I have always focused on working hard and presenting the audience with something wonderful. I do not intend to undertake many projects; numbers are not very important to me that way. Whether it is a telefilm or a drama or a movie, I intend to be involved in limited productions; but whatever I do undertake, my goal is to give the audience something worthwhile. I want to act in some brilliant films; I want to do films that people here and abroad will appreciate.
Your relationship with Mostofa Sarwar Farooki has evolved through many phases. You worked with him as a director;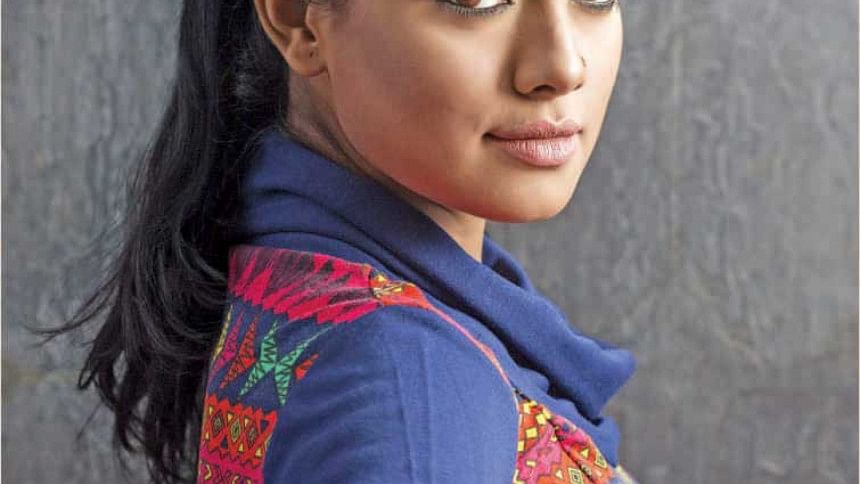 you became his friend, his girlfriend and now you are his wife. Has he changed as a person?
Well of course a person changes with time. My first impression of Mostofa Sarwar Farooki - when I had just begun working with him - was that of an ill-tempered and rude man. I felt that I could never work with this guy. But eventually, I found out that he is a very steady. And as a director, he has a brilliant ability of explaining the character you are going to play, in such a way - and with such vividness and zealot - that you will feel that it is only you who is the right person for the role. You feel special. But while I admired him as a director, I also felt he was an extremely undisciplined man. After his breakup, I saw him wanting to collect himself together - by trying to be a little more organised or trying to quit smoking. His positivity despite everything was stirring. He used to share a lot with me, and from that platform, we became good friends, and the bond eventually turned into love. As a boyfriend he was very caring. He was compassionate and understanding enough to change himself for the better - for the person who is going to spend the rest of her life with him. After we got married, he has become way too disciplined and responsible! So much so, nowadays I find it hard to keep up with him! So yes, he has changed indeed!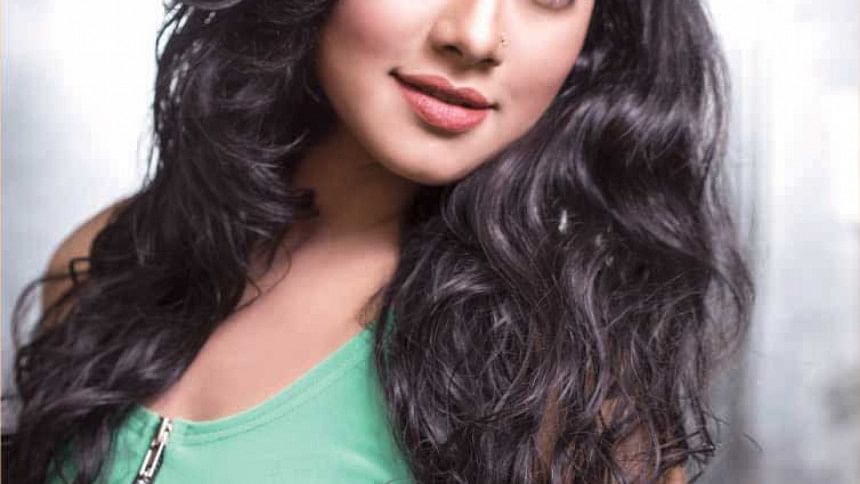 We believe that there has been a drastic fall in the number of audience of Bangladeshi television. What is your view about the current scenario regarding shows, TV channels and their viewership?
See, I consider myself a small person commenting on such big issues. But in my small and limited years of experience, I can say that people do watch - or at least want to watch - our TV serials and dramas. The problem is that there are now so many channels and that they are flooded with advertisements in such an overwhelming way that the audience perhaps cannot concentrate on the shows. There is too much clutter, and therefore it is natural for viewers to get lost. But the audience does watch. Otherwise, there would not have been so many shows. Nevertheless, a problem does exist. And the television channel owners are also aware of it and are trying to deal with it. For example, there are now 'break-free' shows and shows with just one break of say, two minutes.
Another thing is that our channels ought to pick an area of focus rather than attempting to cover everything. In many countries, we see channels specialising on news, drama, and music and so on. Having said all that, I am optimistic that conditions will improve. People want to see good quality shows; people want to see some new promising faces. We just collectively need to keep trying and hopefully, things will get better.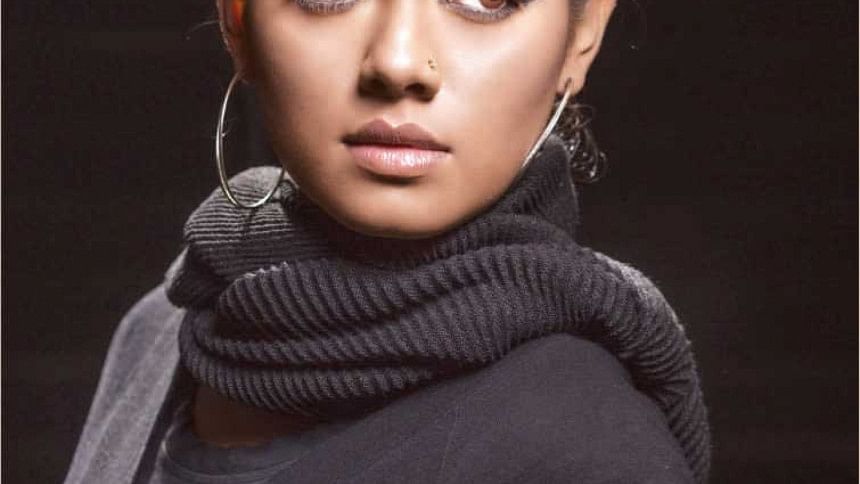 What are you currently working on?
I am working in a film directed by Shamim Ahamed Roni, where Shakib Khan is my co-star. This is Roni's first film; he has made several dramas, though. What drew me to it is the out-of-ordinary story: you would hardly find something of this kind in Bengali cinema. When the director narrated it to me, I knew that this can be turned into a very good and unique movie. And I also felt that the film would give me an interesting range in terms of acting. This project is nearing its end. The director wants to release it on Pohela Boishakh. Time is rather short. Let's see, it is now up to hard work and Allah's wish!
What is working with Shakib Khan like? Overall, how are you finding the experience of working in this film?
What do you say about Shakib Khan that has not already been said? As a co-star, I find him to be dynamic, professional, cooperative, friendly and witty. He is also very helpful. And I obviously don't need to enlighten anyone about his acting skills or his popularity: the audience already knows that. I am really enjoying working with him. Actually, the entire team has been very friendly and supportive. We used to play badminton after working long hours. Although this is the shooting of a movie, a lot of the crew and the units are from television media. There are many known faces. Meanwhile, the people who regularly work at FDC doing cinema has also been very kind
to me.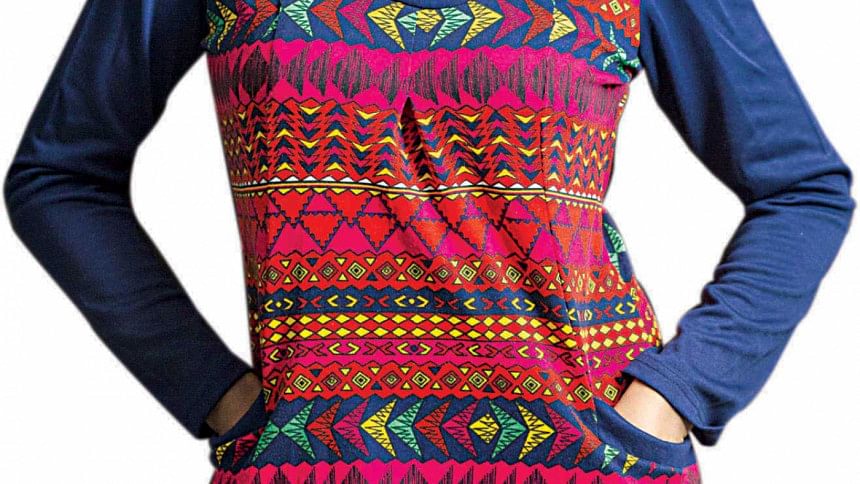 You were once in a band. Did you really used to take music seriously? What became of it?  
Yeah that was a long time ago. I even participated and won prizes in Notun Kuri! Our band had launched an album. Soon afterwards, my father passed away. And with that my inspiration or enthusiasm for music also died. After his demise, I found it hard to practice or rehearse. And six months after his death, my 'ustadhji' also passed away, which was followed by the death of another music teacher some months later. All these incidents probably shattered the singer in me. I was the first person to quit the band. I became busy with modelling. After my affair with Farooki, I had sung occasionally, but I don't see myself as a full-on singer anymore.  
Here's a candid, but yet very subjective question: Are you a happy person?
I am very happy. If you want to be happy, you can be - regardless of your circumstances. Happiness is a matter of choice. See, in our country, there are now so many problems and people have so much sorrow. But I urge everyone to try to be happy: if you are happy, you will want to make others happy too, and that is what really counts.
Catch The Uncut Version Of Showbiz's Cover Interview And More On Radio Shadhin 92.4 Fm Every Saturday, 11 Pm Onwards.


Interviewed by Rafi Hossain
and narrated by M H Haider