cover story
With Inflammable Truth... Dohon
As the local film industry finds itself on the verge of gaining better pace with multiple super hits throughout 2018, youngsters like Siam Ahmed are banked on by many patrons to establish the forthcoming benchmarks. Bold and unequivocal in an interview with Zahid Akbar, the actor stands his ground with the latest release 'Dohon', a political thriller that stirred much rumpus far ahead of its release.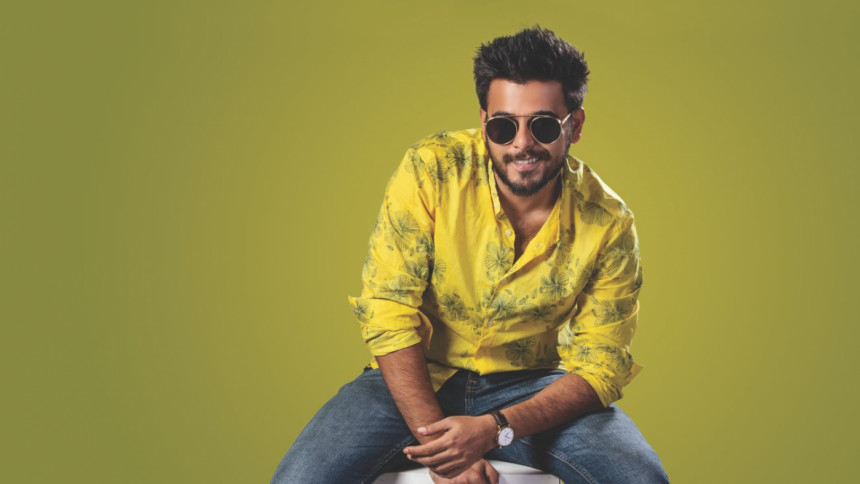 Zahid Akbar: The release of 'Dohon' had been postponed twice, but finally it has hit the cinema halls on November 30. How do feel about this?
Siam Ahmed: I am very excited! The previous interviews I had to attend took place when I was shooting for the film. But this is my first interview after I have finished the shooting and watched the whole production in a go. Now my excitement has almost doubled with the added confidence the screening has given me.
ZA: We are aware that you took a long spell to prepare yourself for the film. How satisfied are you with the way your preparations resulted into real-time action? How well did you gel with the character?
Siam: Gelling with a character, or shaping up to it from within, takes a lot of time and efforts. However, it is not up to me to decide how well I did the job. It has been more like a journey for me, and I enjoyed this journey thoroughly. I can assure one thing: our overall attempt had been truly unparalleled. With the preparations, camera works, post-production works and the nitty-gritty – we gave everything we had. We wanted the character I played to sustain and remain in the memories of the audience.
ZA: Your first film 'Poramon 2' was a super hit. How much pressure of expectations are you currently feeling regarding the release of 'Dohon'?
Siam: I was already in the middle of the shooting for Dohon when Poramon 2 was released. Being consumed by the hectic schedules of shooting, I honestly could not feel any such pressure, like: 'My debut film was out in the real world!' Compared to that, Dohon is seeming much more 'real' to me this time. I have spent almost the whole of 2018 with obligations related to this film. And I do not consider myself so big of a celebrity yet that I can be at ease spending one full year with a single film. But still I took the risk, believing that my character would be strong enough to take a permanent place in the hearts of my audience. There always remains the feeling of insecurity, the fear – 'will they be able to receive the message I am trying to convey?' When you put your one hundred percent to something, you are bound to feel intimidated at some point. And that is just about it, so far, for me. We are launching the film at a very crucial time. Dohon will be released right before the elections, and its conceptual relevance with the socio-political context surrounding the elections makes it even more watchable. Even if a single life is saved after watching Dohon, the whole cast and crew team will consider itself successful.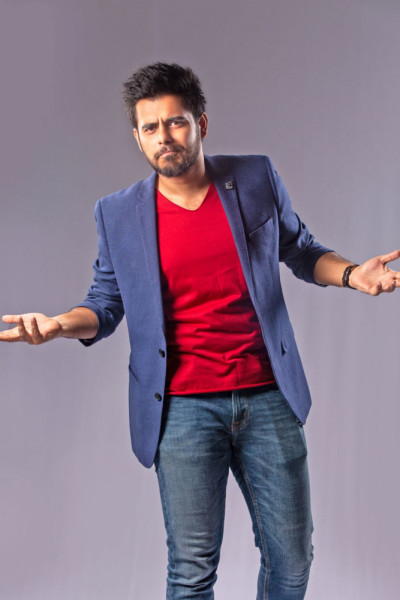 ZA: A wave of crude remarks and criticism crashed after the song 'Hajir Biryani' from 'Dohon' was released. What are your thoughts on this?
Siam: I accept that a few inappropriate phrasings may have been used in that song. But I am not sure whether to tag the song as 'vulgar'. We all have seen the extent of 'vulgar' contents in Bangla movies in the 2000 era; we all know who were responsible for those cheap acts. Compared to that, in our case, I would say it was an experimental approach to make something creative, which may have taken a wrong turn, according to many. But whatever we did, we did it for the sake of the character's portrayal, for the sake of the story's proper disclosure. And also, you have to understand that this was not a music video. It was just a catchy upbeat song, made mostly targeting to boost the film's promotion. Judging the whole film on the basis of a particular song would be very wrong. The core intention was to introduce the vivid, outgoing characters of the film to the audience, so that they get a clearer idea ahead of the release.
ZA: Do you think the audience, who appreciated you after 'Poramon 2', might be embarrassed after seeing you in 'Dohon'?
Siam: I think if they wholeheartedly try to understand the film, they will rather feel proud after seeing me in Dohon. Of course, a good film increases the audiences' expectations from an actor. But it is not the end of the world, it is nothing like my very last film where I have to prove myself at any cost. I tried to give my best, but I firmly believe that with time and experience, I can do even better. I am confident about Dohon. I am expecting that when the audience will walk out of the cinema halls, they will be satisfied and will discuss how such a team of young, aspiring artists managed to pull such a mammoth task so effortlessly.
ZA: Give us a few reasons that you think shall convince the audience to watch 'Dohon'.
Siam: The most significant part of Dohon's plot is that, it is not plotted in any faraway land. The story takes place right here, right on the surface the audiences belong to. It all happens around us in reality every day. We did not go dancing on the beaches of Thailand or cruising in Malaysia to attract the audience with flashy foreign flavors. We rather went to slums to shoot the slum scenes. The jail scenes were taken in the Mohammadpur Police Station. We undertook every possible hassle and risk, just to make things lifelike. It shows a series of incidents that we all have experienced around us numerous times, misfortunes that we have heard coming down to the lives of our relatives and friends. This country belongs to me, it belongs to you, and so it is our responsibility to bring out the miseries of our own motherland to seek solutions.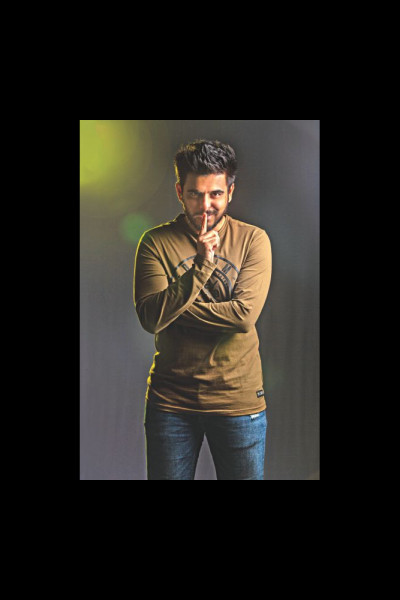 ZA: How did you feel about your co-artists in 'Dohon'?
Siam: I am nobody to judge my co-actors. I am too tiny to even make a comment about their stature. I have another film titled Fagun Haway scheduled to be released in February; I am lucky to have the same co-artists in both the films. When I was regular on TV, I used to dream of working with Raisul Islam Asad sir. And that dream of mine came true. I have been fortunate to work with Tariq Anam sir. I am extremely delighted to have Fazlur Rahman Babu bhai as my co-actor in all three films of mine. Opu Biswas, Sachchu Bhai – and all other co-actors have been fantastic to share the screens with.
ZA: After 'Poramon 2', you seemed to have been somewhat bitter regarding your regular appearance on the silver screen. Do you still carry that bitterness?
Siam: Yes, I still do. No matter how much we talk about maintaining our exclusive factor and taking time to choose the right offers, at the end of the day, we are also human beings with monetary needs. I have to earn a decent amount to attain a lifestyle that suits my personality. It is a matter of sorrow that scripts that are out-of-the-box hardly match with the interest of the investors or producers. Filmmaking requires collaborated exertion. But in our industry, all the pieces rarely inter-match in order for us to make a 'perfect' movie. I took the risk of investing one whole year on one single movie. But it may not be equally easy or affordable for every artist. And you cannot blame anybody for having higher ambitions in life. Doing a quality work and earning a handsome amount at the same time have to be ensured for our actors. I am still young, and willing to take risks. But I do not know for how long I can make myself jeopardize my career with whimsical decisions.
ZA: Many say that you are a product of 'Jaaz Multimedia'. What's your take on this?
Siam: It is a fact that I had been given my break in this industry by Aziz bhai of Jaaz Multimedia. There is no way I can deny what he has done for me so far. Raihan Rafi has also been a beloved partner in my journey so far. But many are not aware that I am not working under any contract with Jaaz Multimedia. So calling me a product of Jaaz Multimedia would be wrong. I have no '5 year long' or '5 film long' contract with them. I have not yet gone into any new film discussion with Jaaz Multimedia after Dohon. I believe that artists should remain independent with their thoughts and approaches. For example, I absolutely loved the story of Tauquir bhai. If I had confined myself within a contractual limitation, I would never have been able to work with him.
ZA: What are the main things you consider while accepting or refusing any offer?
Siam: Currently, I am emphasizing on two key factors. I look at the screenplay first, and then the director I will have to work with. Because for me, how well the storyline evolves, and how well it is pictured – both are equally important. I try to understand the director's narrative style. I also keep an eye on my role in that narrative, and then decide if it is worth a shot or not.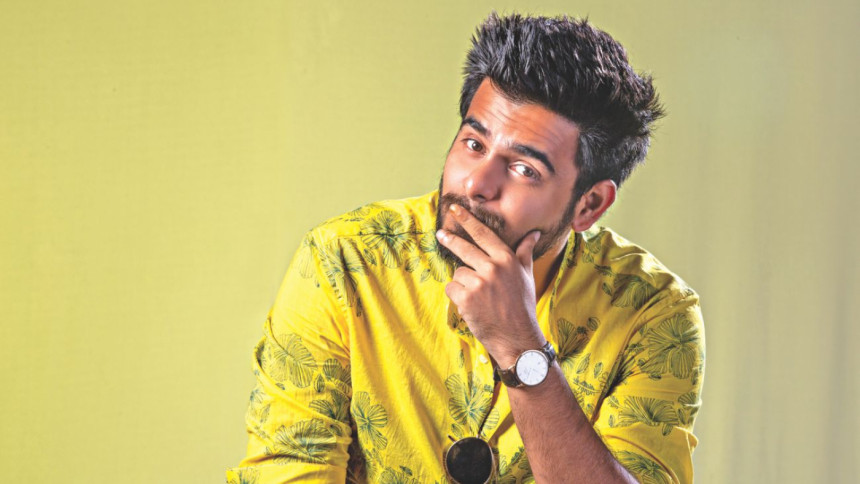 ZA: Do you think 'Dohon' has any kind of political agenda?
Siam: I had to face this question earlier, too. But we really did not have any certain agenda that revolves around contemporary political affairs. We initially planned to release the film during Eid ul Adha. However, we later realized that the VFX works were going to take much more time than we had expected. But if we had finished all the works on time and released it on Eid, nobody could claim that this film was made intentionally to create a fuss with the upcoming political events. Dohon indeed is a political-thriller, but the release date falling amidst the pre-election period is purely coincidental. The agenda was more to shed light on the hardship of the victims of the game of power in politics, rather than blaming any certain party or person.
ZA: You worked in both 'Poramon 2' and 'Dohon' with director Raihan Rafi. Did you find any dissimilarity in between the two projects?
Siam: Raihan Rafi had to play safe with Poramon 2. Firstly, because it was his directorial debut with two debutant actors playing the key roles; and secondly, because it was a big budget film. He could not take all the risks he wanted due to the limitations imposed on him by the producers. But in Dohon, I rediscovered the actual Raihan Rafi, the one whose short films made me say 'yes' to his first full-length venture. Poramon 2 had a rather conventional wrapper around it with beautiful songs and an easy-going plot. But Dohon has the potential to trigger much more controversy, and this challenge automatically increased the fun of working as well. It is not an orthodox film. It unfolds in a way that I am sure would be difficult for many to digest with a smiling face. But no matter what, we did not step back. We continued what we started and finished with a mindset of facing whatever obstacle is put ahead of us.
ZA: Do you think the film might create different bias or poles among the audience?
Siam: Let me clarify with an example. I belong to 'X' party, which means whatever my anti-party 'Y' says or does, it is bound to itch me. At least that is how things have been going in our country so far. But in Dohon, our focus was not on justifying any action because it was done by the party I belong to. We rather focused on justifying any action depending on whether it is humane or not, whether it is bringing down fortune or calamities upon the mass. What seems to be a crime to you, may not seem so to the character Tula, because years of mental imprisonment has turned him into a part of the corrupt system. For a psychopath, causing atrocities might seem like the very default option to choose. So I am stating this once again, Dohon has not been made with intentions to support any certain political party or back any certain political group. It is a purely fictional story, plotted on the purely non-fictional scenario of our harsh reality.