Jack Reacher Never Go Back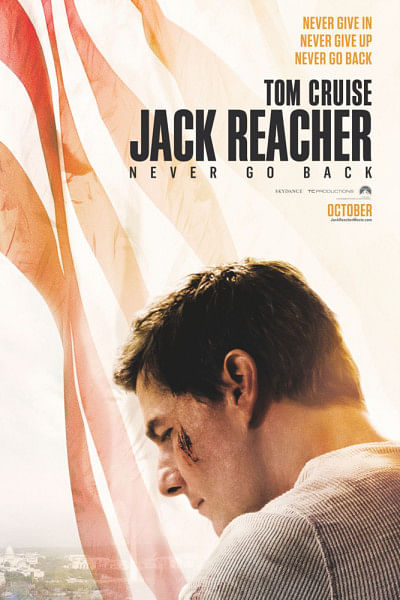 Jack Reacher (Tom Cruise) returns with his precise brand of justice in the highly awaited sequel "Jack Reacher: Never Go Back". Major Susan Turner (Cobie Smulders) is the Army Major who heads Reacher's old investigative unit. She is detained for treason and knowing that she is innocent, Reacher must break her out of prison and expose the truth behind a major government plot in order to clear their names and save their lives. On the run as outlaws, Reacher discovers a possible secret from his past that could transform his life forever. It is based upon "Jack Reacher: Never Go Back", author Lee Child's 18th novel in the best-selling Jack Reacher series, which has sold 100 million books worldwide.
The film is set for release on October 21, 2016.