Christopher Nolan remakes Disney Classics
Disney decided to reboot some of its original classics. The famous Dark Knight director Christopher Nolan was set to direct the reboots. Here is what he came up with.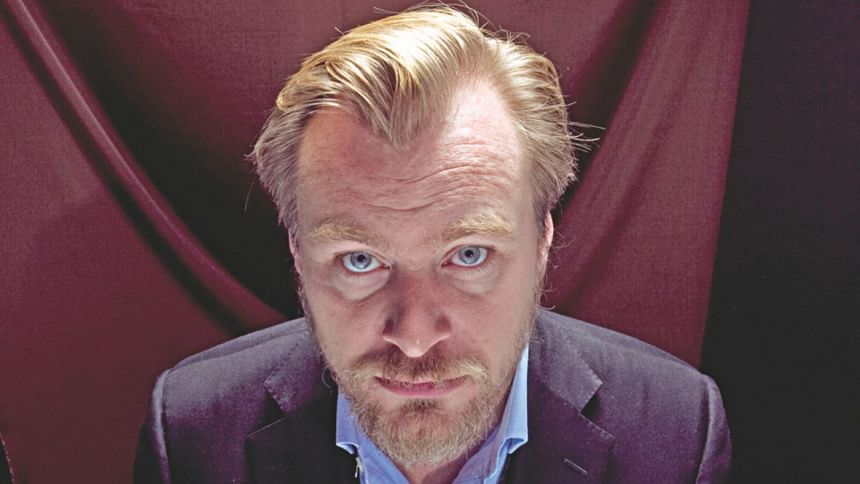 SNOW WHITE AND THE SEVEN DWARFS
Reboot: Ipseity

Snow is a pale, beautiful teenager who leads an apparently regular life at a hunting reserve owned by her father. While on a date with her boyfriend Charming she suddenly goes berserk, shifting moods from happy to grumpy to sleepy to bashful; meanwhile her father is approached by a mysterious doctor who proposes a radical treatment for Snow's Multiple Personality Disorder. Initially sceptical, Snow's father eventually agrees after Snow delivers a tearful monologue about wanting to lead a normal life. Consequently Snow and her father are both put under a drug-induced coma whereby Snow's father can access her subconscious mind. His mission is to find her multiple personalities and have Snow kill them while being careful his own subconscious does not introduce a new personality in her mind. Inside Snow's mind her father becomes a huntsman in a medieval land where he is commissioned to kill the princess by a Queen whose face remains shrouded. On his quest the huntsman has flashbacks to a violent car crash which supposedly killed his wife; he seems to be haunted by apples. He finds the princess but lets her go when he realises it's his daughter. Then he wanders back to the queen's castle where he sees that his wife is actually the Queen. It is revealed that Snow's father bears guilt for his wife's death because he got Snow out of the car but was too late to save his wife. He has to kill the Queen to prevent introducing his projection of his wife as a new personality in Snow's mind. Following a dramatic scene where he stabs the Queen, the huntsman returns to the forest and finds Snow living with seven dwarfs who represent her seven alters. He has to tell Snow the truth about her mother's death to help her come to terms with the trauma she was trying to suppress by creating her alters. Snow kills the seven dwarfs by baking a poisoned apple pie. Snow and her father then kill themselves and wake up from the coma. A few days later Snow is seen on a date with Charming when she refuses to eat apple pie and ride shotgun. It is not revealed whether Snow is healed or if this is evidence of another personality.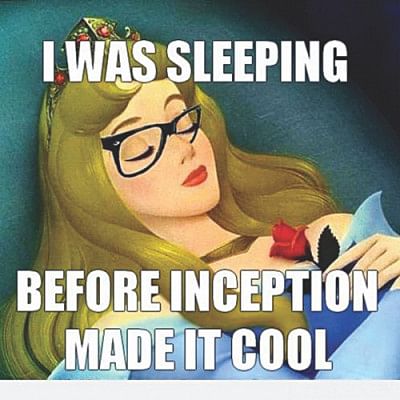 DUMBO
Reboot: The Grey Paladin
Dumbo is introduced as a young boy training to be a trapeze artist. His mother works as an elephant handler at a travelling circus and he is usually taken care of by the circus magician Timothy. However Dumbo's life is changed forever when his mother is trampled to death by a circus elephant. Fast forward into the future, Dumbo is a lost young adult who is scared of elephants. He still travels with the circus and sometimes performs as a trapeze artist. The circus ringmaster treats Dumbo as his son and pushes him to try daring stunts. As the circus travels from city to city, Dumbo and Timothy stumble upon a huge conspiracy. Someone is using the circus to transport heroin. When Dumbo contacts the police they laugh him off as the samples he shows them turn out to be just powdered sugar. However Dumbo is convinced that there is something fishy about the circus and becomes the Grey Paladin, a masked vigilante, in order to uncover the truth. In the end with help from Timothy and Jim (the circus maintenance guy) Dumbo exposes the Ringmaster as the smuggler and as the mastermind who orchestrated his mother's death when she discovered his operation. There is a melodramatic exchange between Dumbo and the Ringmaster before the police take the latter away. Dumbo inherits the circus and continues fighting crime as the Grey Paladin.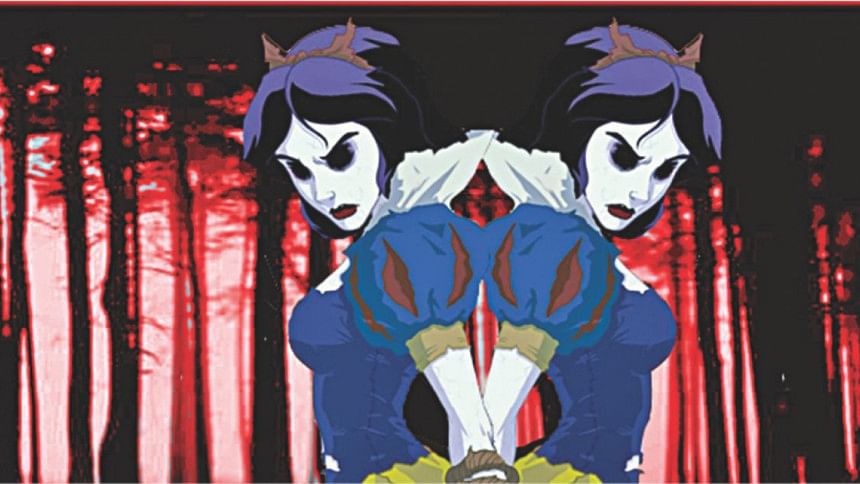 SLEEPING BEAUTY
Reboot: Cryonic 
Opening scene shows a middle aged Aurora struggling to deliver a eulogy at her father Stephan's funeral; she is unable to say anything more than, "I promise we'll find each other again." Later Aurora confides in her husband Phillip that she believes her father was murdered for the time machine he was working on in secret. However when the police question her she remains silent about her suspicions. Aurora and Phillip search Stephan's home and laboratory but find no machine. However they come across his journal and start reading. Scene shifts to Stephan's 45th birthday which he is celebrating with teen Aurora. Later at night it is shown they both have trouble sleeping and spend the night talking about the different foster homes Stephan had lived in during his childhood. Stephan remarks that he had never known his birth parents. A few weeks later Stephan, while working on the theory of time machines, begins hallucinating. Aurora takes him to the hospital and a series of tests confirm Stephan has fatal familial insomnia. Genetic testing and Aurora's previous sleep troubles prove she too has the disease and has only months to live, like her father. With no treatment available Stephan decides to put Aurora under cryo-sleep promising her they would find each other again. Stephan then contacts Dr. Merryweather who has lost both her sisters (Flora and Fauna) to the disease and is working on a hypnotic powerful enough to put even sufferers of fatal insomnia to sleep. With the clock ticking both struggle to perfect the formula of the drug, running trials on mice. Later Stephan meets a biochemist at a cafe who inspires a Eureka moment. Stephan perfects the drug and wakes Aurora from cryo-sleep and saves them both. While reading Aurora realises this young biochemist is Phillip, but Phillip of the future; that is why her father was trying to build the time machine so desperately. Afterwards a series of clues lead Aurora to discover that a vengeful Dr. Merryweather had murdered Stephan and stolen the machine to change the past so she could have all the glory of creating the drug. In the end Aurora saves the day with Phillip and successfully sends him back in time to help her father. The last scene shows Aurora standing pensively in front of the time machine. It is not shown whether she goes back in time to prevent her father's murder or not.
Maliyat is an ergophobic self-proclaimed sociopath. But she'll be nice enough, if you send her intelligent commentaries at [email protected]