5 Movies That Are So Bad They're Good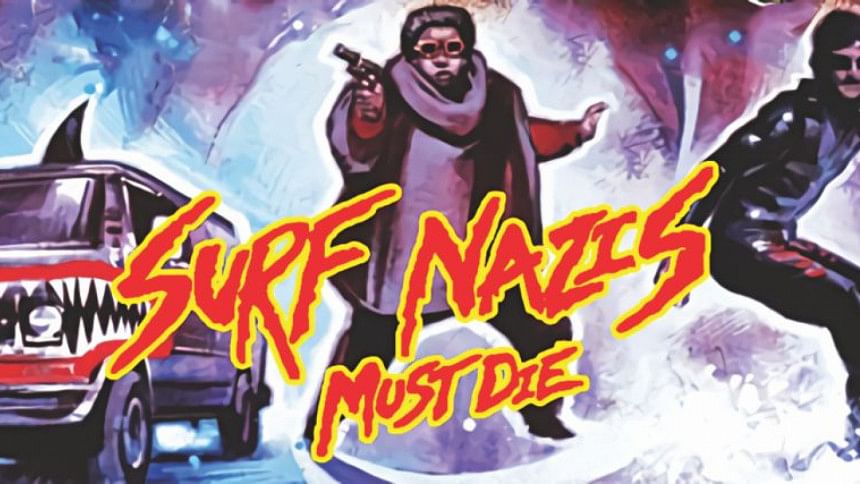 Truth be told, every now and then while streaming through a compendium of movies, we stumble upon some ridiculously edited rom-coms and poorly made sci-fi thrillers that are so dumb, they are awfully hilarious. Most of us won't mind grabbing some pistachios and chocolate bars (popcorns are clichéd) with friends and look for a way to hysterically laugh our heads off at an awful movie; this list will provide the cheap thrills.
For Twilight fans: Don't wallow, Twilight is off the list.
JUST MY LUCK (2006)

Blurb: A kiss switches the fortunes of two people.
To be honest, I love Lindsay Lohan in chick flicks, especially since the advent of Mean Girls. The acting is amateur and the anecdote gets immature and conventional. If you're looking for some amusing drama with loads of lousy overreactions from hormonal teenage girls and a good looking Chris Pine unlike his Star Trek character, this movie is just for you.
SURF NAZIS MUST DIE (1987)

All you need to know: A caucus of neo-Nazi surf punks led by Adolf is hunted down by a woman who wants revenge.
As if the trailer wasn't bad already with constant repetitions of the movie title, this has been rated as one of the worst movies available on Netflix. Hilariously bad actions and rubbish dialogues that will have you rolling on the floor at the lunacy of the characters, you'll keep wondering how the makers ever managed to make it suck so much. 

TASTE SOME OF MOMMA'S HOME COOKING, ADOLF!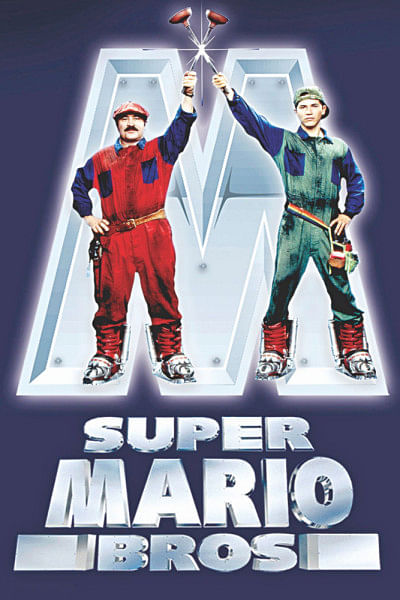 DRACULA 3000 (2004)

Plot: A bunch of lame people accidentally awakes Count Dracula and then tries to survive.
With the worst acting in the history of acting, this movie will make you go LMAO from the absurdity. And then it will get on your nerves – all at the same time. If you are suffering from sleeplessness, I can assure you this will transport you to a deep state of coma within thirty minutes of watching. For the record, the lead actor is kind of hot, but not Henry Cavill kind of hot.
HOLIDAY IN THE SUN (2001)

Not giving a spoiler paradox: Twin sisters holidaying in the Bahamas try to prove their friend's innocence and expose the real smugglers of stolen artifacts.
An Olsen-twin movie that'll give you the holiday vibes. Even though the movie seems pretty childish, it's been a long time that I watched anything with young girls dreaming about semi-attractive boys and solving a mystery. It consoles my pre-teen self that being naïve didn't necessarily mean I was stupid. On a brighter note, you'll see the girls ace some cute bikinis and a younger Megan Fox in the cast.
SUPER MARIO BROS (1993)

Synopsis: Two plumbers save a damsel in distress from a malicious dictator, King Koopa, from another dimension.
Yes, there's even a movie with that name, and it is an utterly unserious movie for gamers. Most aspects of the movie you may find corny, but it's a great entertainment if you keep pointing out all the ludicrousness of the brothers and the princess to be rescued, and enjoy a good laugh at the horrible graphics. But you'll cry at the end, for this movie ruins the game. 
P.S. A recent research suggests enjoying bad movies can be linked to higher intelligence, but I only think it is because these movies makes you feel smarter about yourself. Cheers!