Witnessing humpback whales in the Pacific Ocean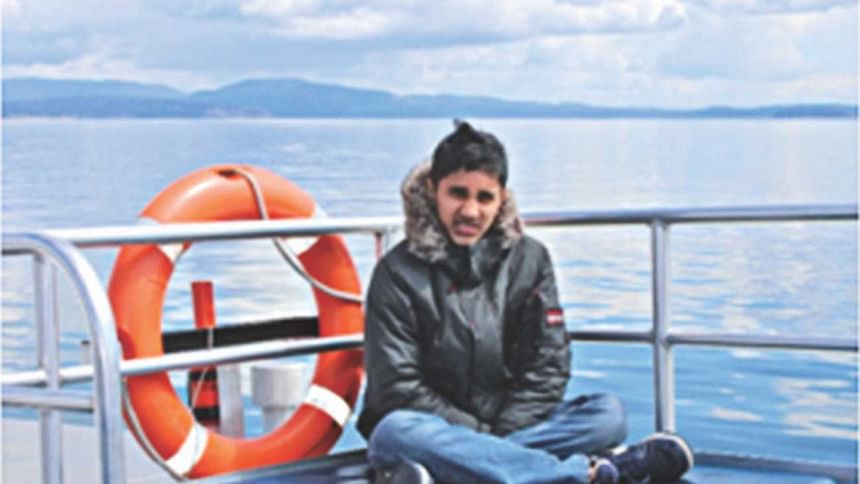 On April 25, 2017, our family and some family friends visited Victoria Island in British Columbia, Canada, to watch the whales in the Pacific Ocean.
We started our journey to Vancouver in the morning – an 11-hour journey by car. It was long but fun; we went through Banff National Park in Alberta, and were able to see lots of mountains and animals in the wild. The weather was sunny, but it would sometimes change to rain and even snow for minutes when driving uphill. On the way, we passed Canmore, Banff, Lake Louise, Kamloops, Salmon Arm, Golden, Revelstoke, Hope and other beautiful towns.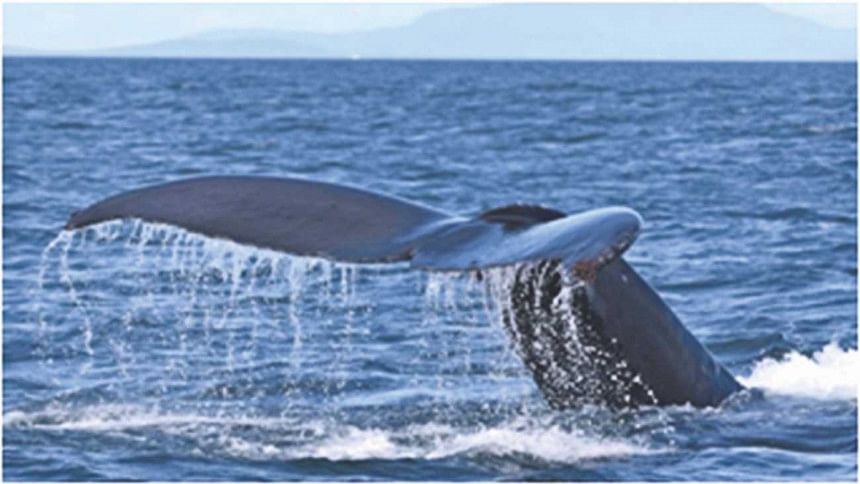 At 8 AM the next day, we took a ferry to Victoria Island, and reached our destination after two hours. The island was beautiful, just like a garden. There were so many fun things to do like water taxi, motor boat, diving, sea plane, etc. 
The next day around noon, we boarded a motor boat arranged by our tour operator. There, a marine biologist gave us a brief presentation about whales and safety measures to be undertaken during the trip. After a couple hours, we reached a spot almost 27 nautical miles away from the island, where the humpback whales were located.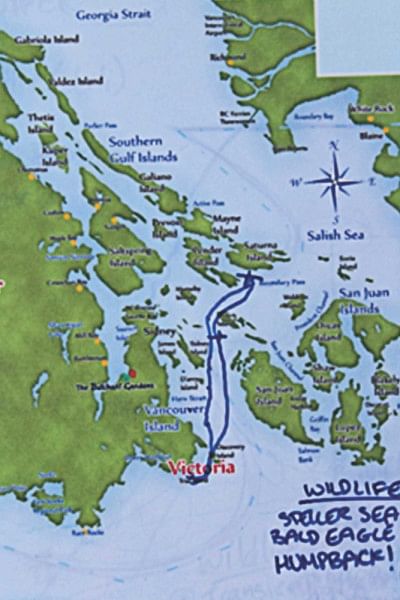 Soon after, our guide Judy informed us that we were very close to a mother whale. Also that it lives in the Mexican coast and during springtime she travels here, as it's her feeding zone. All of us were looking for a whale nearby; my father had his camera ready to take pictures. After a few minutes it appeared, just twenty metres away from our boat. We were delighted to see its tail because when it did, we realised how big the creature really was. We sighted the whale again after a while, and this time it jumped out and dove back into the water, much to our amusement. We had similar sightings a few more times and every time she did the same thing. The whale also made a "whoosh" sound every time it leapt out of the water.
It took me a while to realise that I was not watching television – that it was happening right in front of my eyes. It was a fabulous experience. I realised that the whale was bigger than our boat and if it hit, the boat would capsize. An adult humpback whale weighs about 36,000 kilograms. We came to know that the previous year 4 whales had died due to collision with boats. We stayed at the spot for 15 more minutes and on the return trip saw many sea lions and even got a glimpse of a bald eagle. 
It was like a dream come true to have witnessed whales in their natural habitat in the Pacific Ocean. After returning home, I googled to know more the humpback whales and I was delighted to learn that the species is not endangered rather they are increasing in number. We should all work to conserve the whales and all the other species of animals in the world. I would request to not pollute the marine environment and to not hunt whales.  Let's make our world better so that every creature can survive without the threat of being extinct.   
The writer is a grade VI student of Rundle School, Calgary, Canada.