A Visit to Vietnam
I am writing about a country called Vietnam, which is in Southeast Asia and has a rich history. Vietnam fought against the French then the Americans for 34 years. I saw many historical things when my family and I visited this country recently.
At first we went to Ho Chi Minh City. There we visited the Independence Palace. Next, we saw the War Museum, which had many American helicopters, tanks hijacked by Vietnamese freedom fighters. There were many writings on and pictures of the war. Many weapons, particularly guns, were there as well. 
After the War Museum we went to a place called Cu Chi tunnels. These tunnels were used by the Vietnamese fighters to hide from the Americans during the war. Now, for the tourists they have widened the tunnel. The 121 km-long complex of tunnels has been preserved by the government of Vietnam.
We went to Hanoi, the capital of the country. We went for a cruise called 'Sea Life' and explored Ha Long Bay, which includes over 1600 islets, most of which are limestone.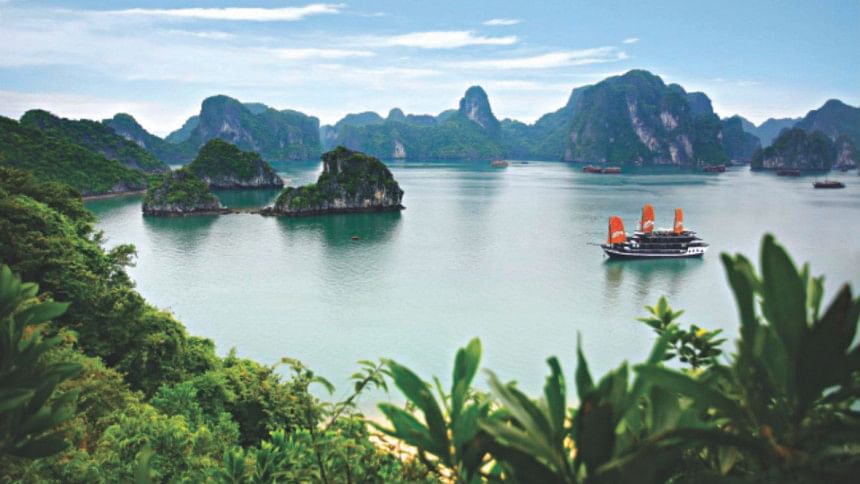 My brother and father went kayaking, after which we went to a cave. I was very surprised to see that it was cold inside the cave.
In Hanoi, the most attractive historical place is the mausoleum. The Mausoleum is the place which houses the remains of the Vietnamese national leader Ho Chi Minh. 
Our journey ended in Hanoi. I liked the trip, liked Vietnam, and came back to Dhaka with many remarkable memories.
The writer is 8 years old and is a student at Excel Academy.