LOST IN TRANSLITERATION
The Chinese Bridge Summer Camp 2015 at Yunnan University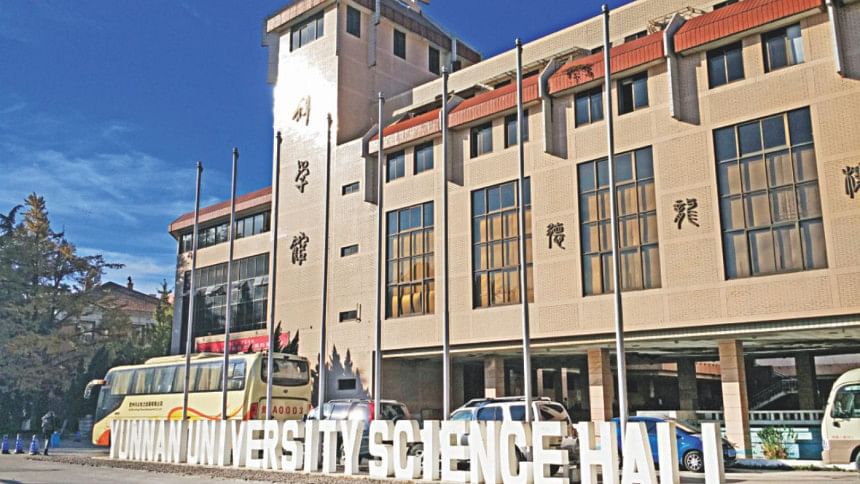 Immersed in mixed feelings, I boarded my flight for Kunming to take part in the "Chinese Bridge Summer Camp 2015" on October 30. The trip was facilitated by Confucius Institute of North South University (NSU) and Yunnan University, China and led by Dr. M. Emdadul Haq, Director, Student Affairs of NSU.
Upon reception, the 100+ students were divided into six groups, with two NSU faculty members and two Chinese volunteers for each group. I found myself in Group 5 along with seventeen other equally lost compadres. 
Frankly speaking, I had no idea what I was getting into. Spending two weeks without Facebook or YouTube seemed daunting enough. However, now that I'm back I can't stop myself from getting overly nostalgic and emotional over the trip. Here's what made this two-week trip to the mysterious land of China one of the best in my life.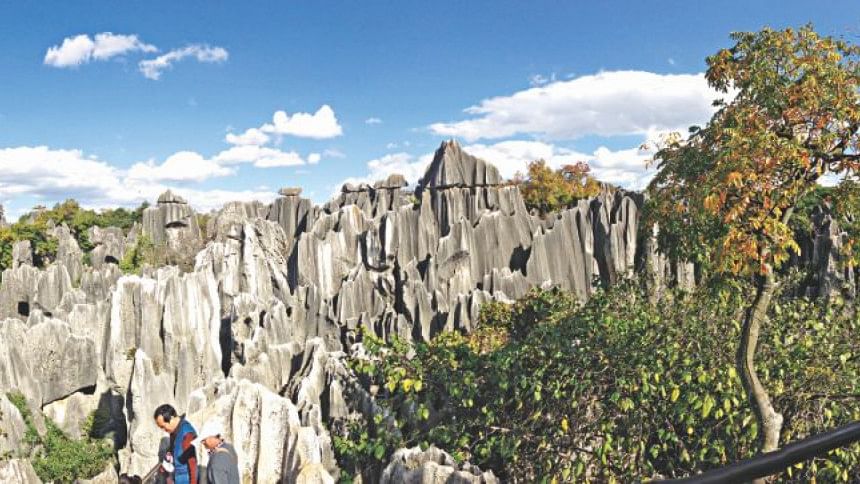 KUNMING HUANG YING NI
Literally translates to "Kunming welcomes you". And it really does. It's known to be the "city of eternal spring" and is rightfully so, with blooming flowers and gingko trees and a weather that can keep one smiling all year round. The city is no Beijing or Shanghai but it's 25 times the size of Dhaka with a quarter of its population. The transport service is top notch and I barely heard a honk or saw garbage on the streets in the 14 days. I will never forget the times spent travelling in #84 buses to Nanping Jie and Dongfeng Square. The skyscrapers and the shopping malls are just short of paradise.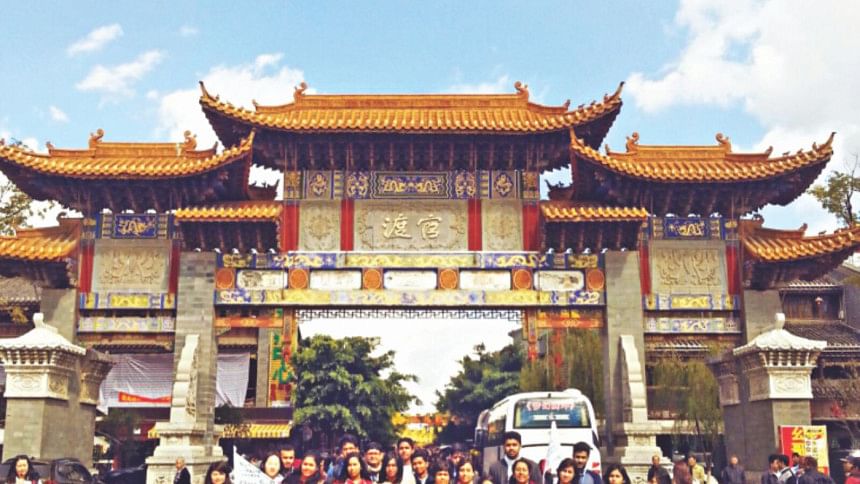 YUNNAN UNIVERSITY
Our routines included Chinese language classes in the morning conducted by the endearing volunteers, Guo Yuning (Amanda) and Zhang Xiao Ling (Ada), students at Yunnan. They are an amazing duo whom we befriended instantly and have stayed in touch with. We were taught basic Chinese to help in conversations but ended up learning more about how to shop and order food. As with any lesson, this one came with an examination – one that our group passed with flying colours. In addition, we also learned a Chinese song by heart (Title? "Kunming huang ying ni") which we sang at the closing dinner. I can't get the tune out of my head.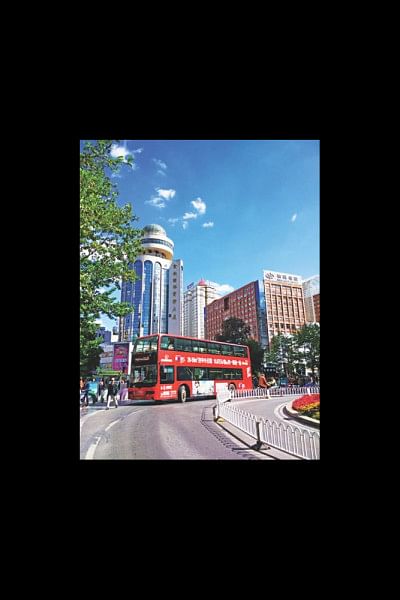 EXPERIENCE CHINA
Two weeks of non-stop classes and visiting places and roaming around and eating food I can't name – tired? Not one bit. We experienced the Chinese tea ceremony at Baohai Park, played traditional games of ethnic minorities, visited the Guandu Ancient Town, learned kongfu, attended a painting class, spent quality time at the Yunnan Nationalities Museum and Village, visited the flower and birds market and got to know about the Naxi nationality. The more things we did the more we asked for. We were acquainted to the "authentic Chinese cuisine" and were pleasantly surprised at their methods of food preparation and servings. But full marks to the biriyani shop at Wenhua Street – saviour of my tastebuds.
SHI LIN
Google if it's the first time you've heard of it. The trip to Shi Lin, or Stone Forest, was a tick off my bucket list. This 500 square kilometre area of scenic limestone structures was a treat to our eyes and souls. Not only did it look scary and beautiful at the same time, almost each stone had its own legend. Needless to say, most of our profile pictures and cover photos were taken that day against rocky backgrounds.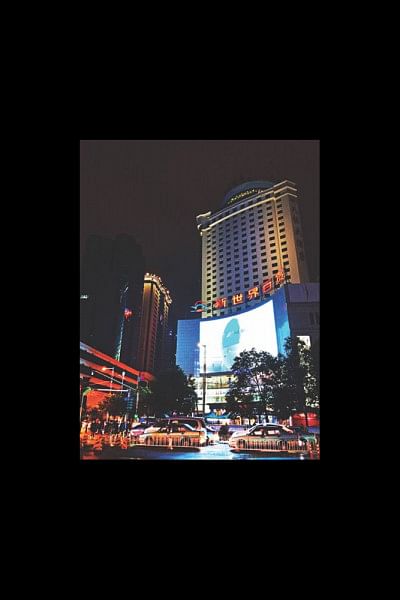 THE PEOPLE'S REPUBLIC
They're nice. They're just so nice. There was barely a word of English in the whole city. We had trouble communicating and asking for directions and the people went out of the way to help us. Their behaviour steered us clear of any stereotypes we harboured before coming to China. Ten out of ten when it comes to being inviting to foreigners. A special shout-out to the volunteers and authority in charge of the whole trip. Their hospitality and efforts to keep us happy and on our toes went beyond anything. Thanks for pampering us with the best of experiences. 
Time flew and we returned home on November 12, having spent the best time in Kunming. The hangouts at Starbucks, late night walks at the university campus, feeding seagulls at the pier and frequent trips to Miniso will never go out of topic for us. Strangers became the best of friends and a strange land became almost like a second home to us. The final hours of the trip saw a few tears here and there but thousands of memories and unforgettable experiences of China are engraved in our hearts.
Xiè xie ni!
Kazi Akib Bin Asad is a Sub-editor at Shout who likes to travel and collect puns from all over the world. Oh yeah, read the article again; he's seriously funny. Follow him and his adventures on instagram.com/akibasad
PHOTO: ARUNAV DAS DEEP