Through the Comic-verse of the Web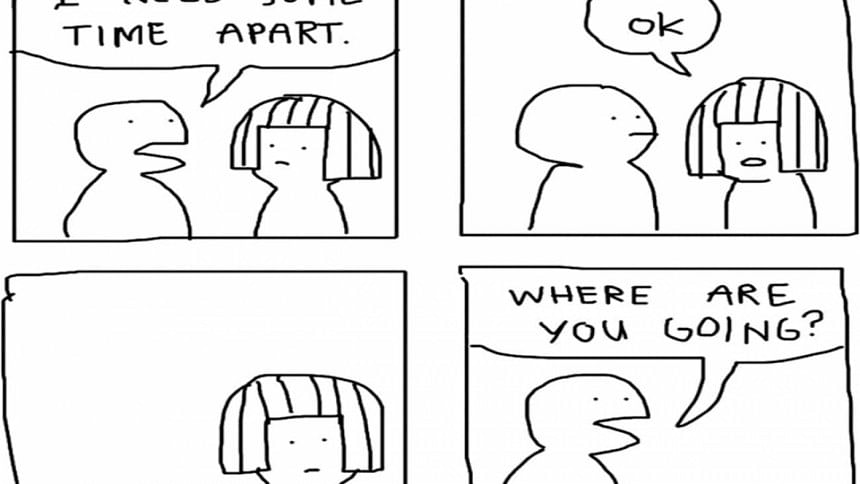 The World Wide Web has brought about unprecedented accessibility. While the charm of physically printed vintage comic books still subsists, the internet offers access to everyone and anyone who wants their work reached to the mass. If you are tired of looking at selfies and photos of an exotic vacation to Sajek, you can check out the following webcomics (written in no particular order):
Owlturd Comix
Artist Shenanigansen drops truth bombs. Owlturd is witty and absurd. Reading it, you will be amazed at how Shen effortlessly articulates his unique experiences and inner realisations hilariously in just a few panels.
Twisted Doodles
Irish scientist Maria makes science jokes fun. She regularly uploads the comics she writes on her local coffee shop blackboard. Other than making fake 90's indie band album covers featuring her toddler twins, she makes me rethink my life choices too. 
Poorly Drawn Lines
Satire with loads of existential crisis. If you are feeling lost about your life's purpose, PDL will help you channel it.
Sarah's Scribbles
Sarah Anderson is here to help you "adult". Well, not really, because no one knows for sure how to adult. Her comics will simply comfort you and show that it's okay to panic your way through adulthood.
Obtuse Engel
A minimalist strip - funny yet often about emotions and inner conflict. Josh Engel gives you just enough and leaves the door open for you to interpret. 
Zen Pencils
Zen Pencils turns inspirational quotes into comic stories. If you are a person who wants to be motivated without having to look at cringe-worthy Instagram inspirational quotes, this is the place to follow.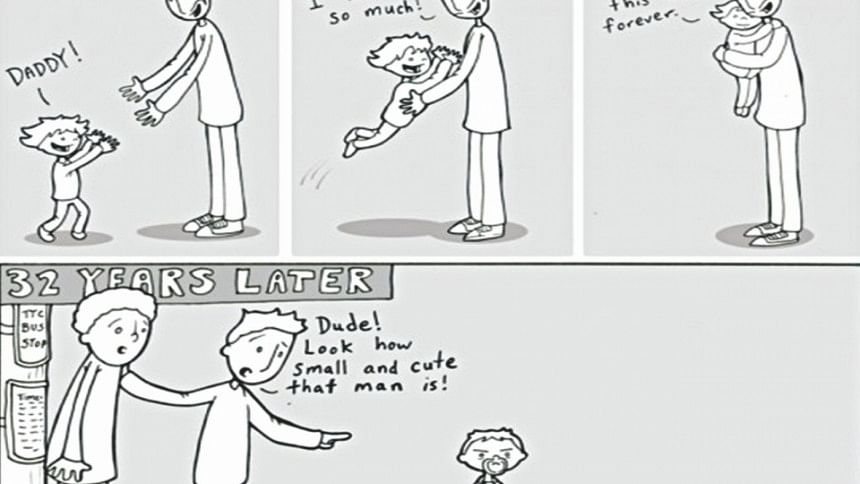 Dinosaur Comics
When in doubt, seek guidance from dinosaurs. As far as comics go, this is a bit wordy. However, if you pride yourself on having a long attention span, this is your cup of tea. 
Ruby etc
Ruby Elliot picked up drawing to express herself when words failed. The strip explores doubt and anxiety. Without sugarcoating, she puts the uncomfortable truth out there for both who suffer from mental illnesses and those who should learn about it.  
Unearthed Comics
It's one of the most adorable ones out there. Sara Zimmerman has not kept it confined to any single theme - it's all across the board. Above all, this is about having to journey in a million miles per hour on the path of personal growth, kind of like the Earth itself. 
The Awkward Yeti
A popular webcomic about Heart and Brain, The Awkward Yeti has gained incredible success. While Heart wants unlimited ice cream and dreams of becoming Batman, Brain wants to be realistic and rational. Their constant conflict is what makes this comic and life in general, fun.
Saturday Morning Breakfast Cereal
Published daily, SMBC explores recurring themes of God, superheroes, dating, science, research, parenting and meaning of life. SMBC has been validated by a bunch of awards - all the more reason you should check it out.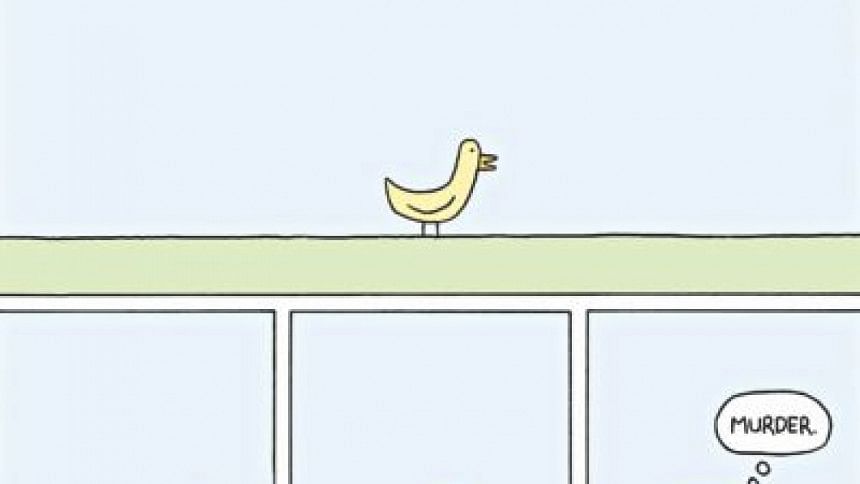 Shitty Watercolour
British artist Hector Janse van Rensburg uses watercolour for his strip. Shitty Watercolour creeps around in the godforsaken pits of Reddit and blasts random commenter with a shitty depiction of his comment. Luckily, he has expanded to Facebook, Tumblr, Twitter and his website as well so we don't have to lurk as fake redditors.
Bird and Moon Comics
If you are a science nerd with a passion for wildlife, do check this out. The artist attempts to make the concept of wildlife and environment fun and entertaining with themes like Climate Change Dude, Nature Fashion Tips, Nature Valentine etc.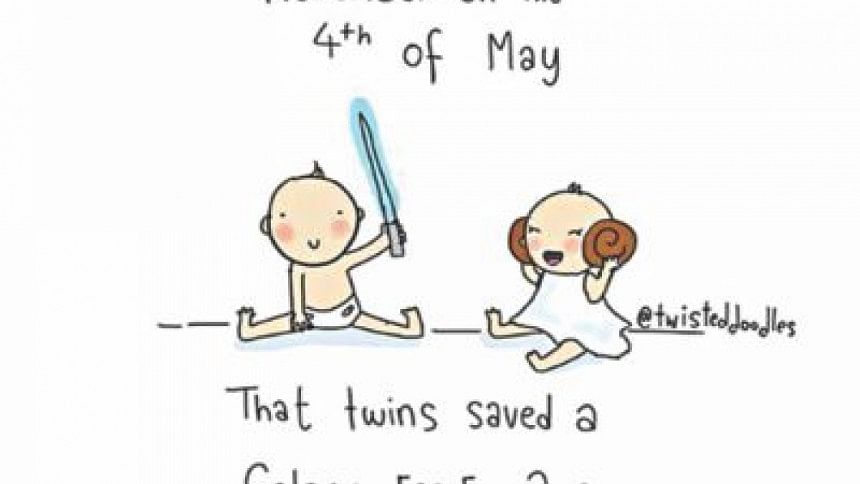 The Gentleman's Armchair
TGA is a simply-drawn, delightful, light-hearted comic that demonstrates ongoing real life events. Very nice, I like.
Irwin Cardozo
In the words of the artist himself, if you are looking for some poorly mouse-drawn dark offensive humour, Irwin Cardozo is your guy. 
Lunarbaboon
Chris Grady portrays the comfort of family life in a magically endearing way. He takes the straightforward everyday notions and turns it into little stories that will linger with you for a long time. If you want some uplifting after a long day, you need a binge-reading of Lunarbaboon.
Don't let your inner comic aficionado suffer just because you can't get your hands on comic books, dive into the boundless depth of webcomics. Whether you are a science nerd, wannabe nihilist, family guy or merely bad at adulting, there are enough themes to suit everyone's mood.
Anupoma Joyeeta Joyee is a perpetually sleepy Law student who emotionally identifies with ducks and occasionally sets out on writing sprees. Feel free to rant to her at [email protected]