WHY I WON'T WATCH THE NETFLIX DEATH NOTE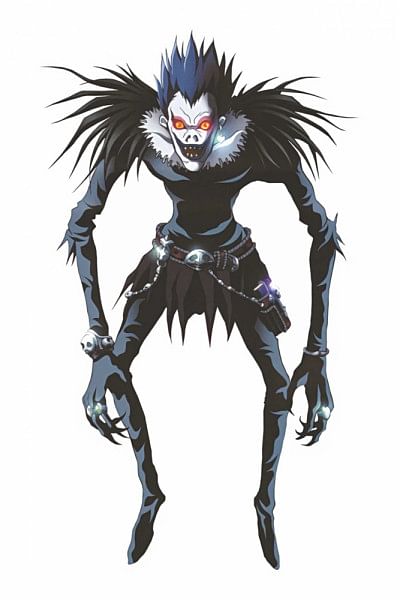 There are some fans who will jump at the chance of watching any spin-off or remake of their favourite shows, and there are those that are rather sceptical about it. I'm on the latter side. If you don't already know, Netflix recently released a teaser trailer of its remake of Death Note. 
Without delving into spoiler territory, Death Note is a psychological thriller, adapted from a highly popular manga series in Japan. It is about a genius teen named Light Yagami who discovers a notebook that gives one the power to kill people whose names are written on it. The story questions your very sense of morality by exposing the blurred line between what is considered good or evil. In addition to this, the show has a lot of intellectual back and forth between its main characters that helps to create the underlying tension throughout the anime.   
Over the years, it has had many Japanese live-action adaptations, but I'd say none of them have come close to capturing the essence of the anime. 
Who remembers The Last Airbender movie—the abomination that scarred many of our childhoods?  Even though it was not an anime, in trying to cater to a larger audience Hollywood butchered the live-action version. Apart from this, generally speaking, Hollywood has not had a good track record with anime adaptations – the most recent example being Ghost in the Shell. From a minute of the teaser it is clear that the new film is going to have lots of unnecessary Hollywood-esque drama and action, a contrast to the anime's slow and methodical approach. So, as can you see, I have good reasons to be extra cautious when it comes to live action adaptations.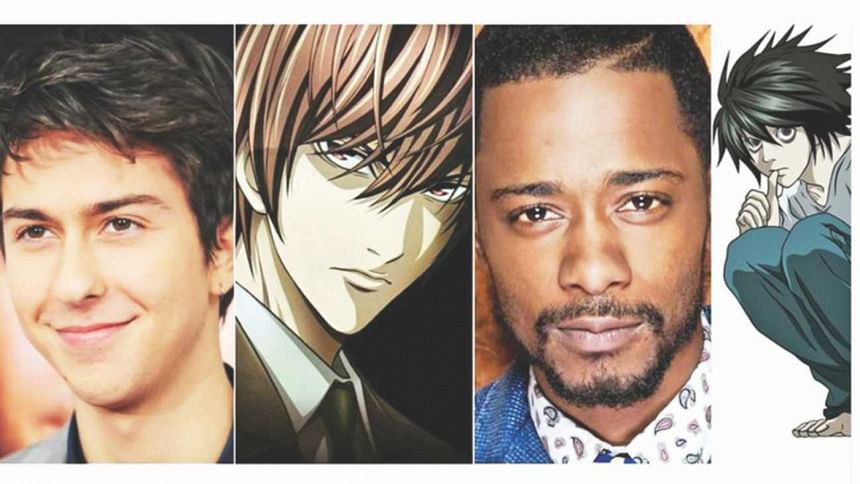 Although most fans are utterly irritated by the "white-washing" of the cast, I feel it's rather appropriate given the American setting. In my opinion, it is more important to scrutinise the cast members individually. 
Let's start with the male lead, Nat Wolff...yes. You're not seeing things. It is the lead singer of The Naked Brothers Band who is going to be playing the role of Light "Turner" not Yagami. We're talking about the guy who has starred in John Green movies as the "socially awkward one" to take up the role of one of the most talented, perfect-in-all-aspects yet nonchalant characters in anime. Now, I know that it's never a good idea to type-cast actors like that, but when you see a blood-eyed, messy haired, panting Light Turner struggling to make an escape, you realise that this not the Light Yagami you know. Light puts on the calmest, most unfaltering expressions even when he's totally screwed. That's what makes him a great Kira and the best match for L. 
Speaking of L. Yes, he is black. And no, that is not what makes him a bad choice for the character of L. Contrary to L's character, Keith Stanfield gives off the aura of someone who should be taken seriously. L's sunken eyes, terrible posture and adorably-bizarre quirks added the much needed comical effect to the dark and twisted plot of the show, which I'm not sure Stanfield will be able to pull off.
One of the most worrisome character changes is however, that of Misa. In the teaser trailer we get a glimpse of her. She is a typical American cheerleader instead of the anime's pop idol. This is an important difference because in the anime, Misa's pop idol status is what fuelled the plot forward and introduced conflict. I do not trust a cheerleader to have the same impact.
Maybe I'm being too cynical about this, and I would love to be proven wrong. Adaptations are tricky deals. And it is essential to remember that most adaptations cannot and should not translate everything from the source material.  So we shouldn't be expecting Netflix to make an exact copy of the anime. 
In spite of all my criticism, I wouldn't want you to completely write off the Netflix version of Death Note. Hopefully they can do the anime justice. 
Farah Masud is a humanbean and that is all you need to know about her. Please don't try to contact her anywhere, especially not in person.