A non-techie's switch from Windows to Mac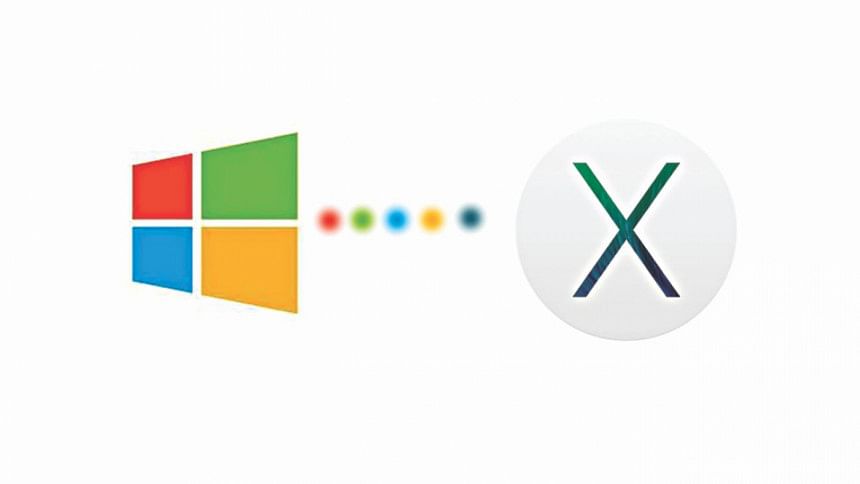 For as long as I can remember, the battle between Windows and Mac OS (R.I.P. Linux) has always been ardent. Having used literally every Windows operating system, from Windows 2000 to Windows 10 while growing up, you can pretty much say that I am an instinctive Windows person. Consequently, giving up on Windows and starting to use Mac felt like one of the harshest things I did to myself.
The first thing that came into my mind while cruising through Mac OS was that it was not as intimidating as I thought it would be. The display seemed lively and vibrant when compared to that of Windows 10. What got me, however, was the absence of any sort of Start menu. It meant that I would have to manually search for any newly installed apps, since a Start Menu in Windows would have highlighted it otherwise. Wait, how do I even access a disk or search a file without a Start Menu? So I googled it, learning about the small magnifying glass icon on the upper right hand corner called Spotlight. It is the quickest way of searching anything on the Mac. As I proceeded to check out the icons, I was yet again hit with another realization that there was no right click option. The multi-touch trackpad that comes with Apple laptops have no conspicuous indication of a left or right button. Apparently, in order to right click, you have to hold the CTRL button while clicking. But thankfully, there is also an easier method: clicking with two fingers on the trackpad.If you want to launch the Launchpad that has all of the programs in it, you have to pinch the trackpad with your thumb, index, middle, and ring fingers. Yes, not inconvenient at all.
Next I browsed through the folders, getting a little confused when I went to minimize the folder. It is NOT in the upper right corner of the window? My brain was reluctant to accept that.The Dock, the kludgy "taskbar" of Mac OS, messed further with my OCD. At this point, my brain was going through multiple levels of rejection. With a heavy heart, I checked out Safari, which seemed okay to me. After a few minutes of surfing the web, I was facing another dilemma: I didn't know how to screenshot on Mac. There's no snipping tool like Windows. How else was I supposed to screenshot a funny conversation and send it to my friends? I found out that to take a screenshot of the full screen, you have to press Command + Shift + 3, and for parts of the screen, you need to press Command + Shift + 4. I must say, I was never a fan of keyboard shortcuts. 

Nevertheless, once you get used to it, even Mac OS seems very easy. There are drawbacks and advantages of both Windows and Mac, and hence I would say neither outperforms the other. It all eventually comes down to the user.
Zarin Rayhana likes to spend her time by pondering over alternative theories about the universe instead of studying for school. Send her your theories at [email protected]